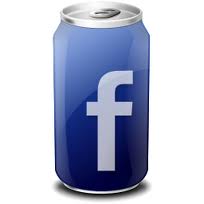 In preparing for a webinar this week with Lithium Technologies on Facebook and your brand, I spent a bit of time researching best practices for engaging customers on Facebook. I've pulled together a list and thought it might be useful to share some ideas and techniques that some companies are finding effective on Facebook and other social sites.
Engaging the "social" customer is a topic that is getting a lot of air time these days for good reason. The more customers migrate to the social web the more engagement becomes a priority for successful brands and is tied to the overall customer experience. Moving from a transactional relationship to one of trust and engagement is fundamentally about the customer experience; positive or negative experience trumps everything else. Engaging where your customers are online is important and today they're on Facebook. When jumping into building a presence on Facebook brands need to lay out a clear plan for engaging with customers and resource the effort appropriately. Here are a few "best practices":
Post frequently (2-3 times per day) to keep content fresh. Generally the best times to post are mornings, around lunch time and early evenings. Posting too frequently is not advisable. This is an engagement platform, don't just broadcast.
Like and share are powerful tools and they can be used together to increase engagement. On your company web site and blog you can encourage the use of like for products and services, and the use of share for asking questions and letting customers showcase new offerings that peak their interest.
Make your page interactive. Solicit interactions through asking questions, this encourages engagement.
Personal connections are powerful, personalize posts with "real" humans… use names and other personalization often.
Respond to comments and do it in a timely manner. Conversation is engaging.
If you have company blogs syndicate the content on your Facebook page using Notes.
Add value to the conversation and bring in outside content that is relevant, not just broadcasting your own stuff.
People like free stuff, offering coupons, discounts, specials is fine but don't over do it.
Mix in the use of other media, this helps engage customers. Video is particularly useful as it can be used to make content personal and build trust.
Have a clear and established policy for your employees that includes methods for dealing with negativity, attacks, crisis communications, etc. It's okay to aggressively moderate SPAM and obscenity, just state it in your policy (but don't remove a comment just because it's negative). Train employees. Always respond.
Deal with negativity and misinformation openly and clearly. Don't overreact, be overly emotional or attack people. The most effective answer for negativity is one that comes from community defense, not from the company.
Share the love… promote and recognize members of your community.
Make it easy to connect to your other social and online efforts by posting links to your other accounts like Twitter, YouTube, blogs, web sites, etc.
Encourage customers to become fans. It's okay to offer some incentives for joining your facebook community. Donations to favorite charities / causes for example, are an effective tool and show some social responsibility as well.
Twitter and Facebook are not the same, you need different strategies on each. Twitter is a 1:1 tool, Facebook is a community. I personally don't like to see Facebook status updates that come from Twitter, it's more effective to update each, even if the information is similar.
Include Facebook and Twitter tags on all of your traditional media.
Analyze and use the data to improve your Facebook presence.
If you make a mistake (and you most likely will at some point), apologize.
That's my list, what do you think?
Tags: facebook, engagement, social customer, SCRM, social marketing, Twitter, best practices