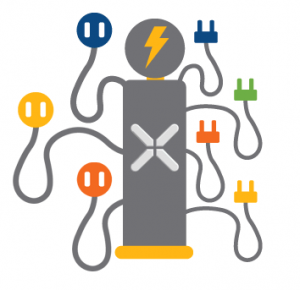 A few days ago eXelate (www.exelate.com), one of my portfolio companies, announced the latest release of its Data Management Platform (DMP).  A DMP is software that centralizes the management of online audience data.  It enables marketers to manage pixels, control data access and latency, package and segment data, gain insight into audience activity through the use of analytics, and control privacy.  Similar to Demand Side Platforms (DSP) that enable Real Time Bidding (RTB) and are radically transforming online display advertising, Data Management Platforms are becoming an essential and important component of the emerging display advertising technology stack.
Because of the DMP's importance to display advertising, over the past year several companies have announced such solutions.  I organize these solutions into three categories: a) pureplay technology offerings, b) solutions aimed at the advertiser, and c) solutions aimed at the publisher.  The best example of the first category is Demdex (www.demdex.com) that was recently acquired by Adobe.  The best examples in the second category are the DMPs offered by BlueKai and by our own portfolio company Turn.  In my opinion, the best example of the final category is eXelate's DMP, with Rubicon having a potential competitor.
eXelate's DMP enables publishers and data owners to manage access to their data through a system of configurable connectors.  As publisher websites are increasingly pixelated, eXelate's DMP helps reduce the impact of these pixels by monitoring site latency and leveraging pixel-free integrations.  eXelate's DMP also helps publishers leverage data on their own ad inventory and through media extensions.  It enables publishers to build direct relationships with data buyers, set pricing and prioritize their data buying queue, and get visibility into how much revenue audience data is generating including analytics on historical trends relating to pricing and volume.
A major concern for publishers today is data theft.  They want to control audience access by detecting and monitoring third party trackers running on their websites.  However, today they are challenged in determining who is accessing data on their sites and what the associated monetary and privacy risk may be.  eXelate's DMP allows them to gain the appropriate visibility.  By also incorporating the latest consumer privacy policies it allows audiences to control what information a publisher's site can collect on them and provides an easy opt-out of all third party cookie activity.  In this way, publishers learn more about their audience.  Publishers can then incorporate eXelate's data about their visitors in order to serve them more relevant ads.
Exelate offers both a data marketplace and a DMP.  The work the company is doing to support its data marketplace customers has provided particularly useful know-how that has been directly reflected in the DMP's functionality.  For example, the marketplace is already interfacing with hundreds of publishers and has server to server integration with many DSPs.  Making these integrations successful in a way that enables RTB has provided valuable knowledge that is reflected in the DMP's configurable connectors and has resulted in improving its performance, thus reducing latency.  Pureplay DMPs don't have extensive knowledge in this area unless their customers choose to share their relevant experiences with them and even then one would assume that it will take some time before these are reflected as appropriate DMP characteristics.  Similarly, eXelate has been working for the past couple of years on defining analytics that help its publisher customer analyzing the big data that is transacted in eXelate's marketplace in order to understand their audience.  Determine which of these analytics need to be supported by the DMP only comes from having such experiences.
Over the next 12-18 months I expect that Data Management Platforms will be a very active technology area with new offerings specialized by intended user (publisher or advertiser) entering the market, and with several startups being acquired by larger companies, e.g., software providers, data providers, ad agencies, that are in the process of creating complete RTB systems.