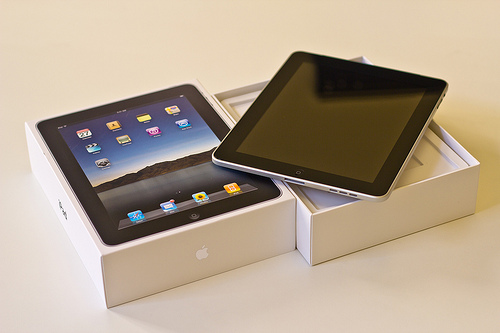 A core research thesis for me is that the best packager in any tech wave wins, and wins big. The number one position in a market, with all the network dominance that implies, goes to the best packager, not the best inventor. Packaging is where you cross the chasm- where geek stuff goes mainstream. Tim O'Reilly tracks the Alpha Geeks to understand how the world will change- but generally the mainstream chooses a different implementation that the geeks- Apple being an honourable exception to the rule (when application developers and the mainstream are pulling in the same direction then network affects really kick in).
Think of Compaq packaging Wintel. Or IBM packaging all of the inventions in mainframe computing as the System/360. Windows packaging the IP stack to take out Novell. SAP packaging ERP/MRP/etc for client/server in the shape of R/3. Or lets look again at Apple for a second: Nokia and even Microsoft had delivered all of the same phone technologies Apple later did, touchscreens and so on- but they packaged them far less effectively, focusing on functionality rather than user experience. On the desktop Apple packaged FreeBSD on Intel and made it beautiful.
Geeks love great packaging. So much so they fetishise the "unboxing" of new gear.
So what about open source, and the news this week that Red Hat is set to break the $1bn annual revenues barrier? Matt Asay argues that the company is one off. It seems to me that Red Hat, more than any other company in the space, simply realised the value of enterprise packaging – with all the documentation, certification, authorisation, training and platform testing that implies – across a wave of open source technology – namely Linux, and latterly Java application servers. Red Hat is a not a distribution for geeks – its a distribution for suits. While other commercial open source companies trumpet the fact the lead developer of an open source project works at their firm, Red Hat just gets on with business.
Last June my colleague Stephen said, in a post entitled The Economics of Open Source: Why the Billion Dollar Barrier is Irrelevant: