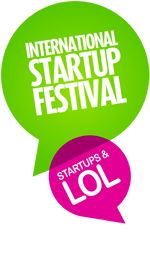 I know that David just posted about the upcoming Startup Festival, but I thought I would add my own thoughts:
I have definitely been getting the feeling that the whole "startup conference" format is getting a little stale. The same formats in the same cities with most of the same speakers. The real benefit of any conference, the ability to spend time with smart people, is still enough of an incentive to keep us coming back.
So when Philippe told me about what he is working on for the Startup Festival in Montreal, I needed a minute to re-set my thinking. When I did that however, it was clear that this would be something new.
The announced lineup is looking great so far, but that is not the really exciting part. The entire format of the event will be much more fluid and engaging than a typical 1-2 track conference agenda.
Philippe is engaging with the community and opening up the event as a platform for other groups to throw in and create their own events and activities during that time. We (the royal We – Startupnorth) are looking in to doing our own event one evening.
I am excited about an event that is focused on openness and a shared sense of purpose with the community.