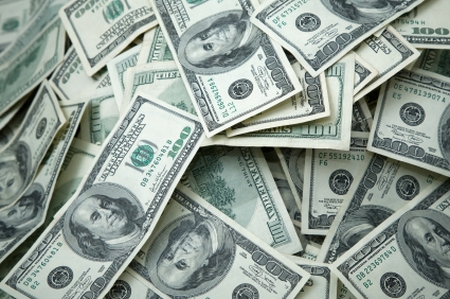 Marin County's ongoing lawsuit against Deloitte Consulting and SAP is important in the history of IT project failures. By raising serious allegations, the case highlights issues of fundamental significance regarding responsibility and accountability on enterprise software projects.
This post is part one of a series seeking to understand the implications of Marin County's lawsuit on the enterprise software ecosystem.
Marin County bought SAP software in 2005 and engaged Deloitte Consulting to perform the implementation; after spending almost $30 million dollars, the county abandoned the effort, citing problems and deficiencies, and initiated a lawsuit against Deloitte.
Related
Marin County sues Deloitte: Alleges fraud on SAP project
Understanding Marin County's $30 million ERP failure
Marin County abandons $30 million ERP failure
In recent legal filings, Marin invokes the Racketeer Influenced and Corrupt Organizations Act (RICO), claiming the SAP and Deloitte engaged in a "larger pattern" of fraudulent criminal activity. In addition, the lawsuit claims a former Marin County employee, who served as project director and subsequently was hired by SAP, also participated in the RICO conspiracy.
Marin seeks to recover at least $30 million, covering the cost of the implementation, and an additional $90 million for treble damages based on the fraud claims.
Marin's RICO claims assert that SAP and Deloitte sold implementation services that both companies knew Deloitte could not deliver. The lawsuit identifies several high profile public sector SAP failures, in which Deloitte provided implementation services, to demonstrate an ongoing pattern of deception:
The lawsuit states that SAP and Deloitte, together, misrepresented the consulting firm's capabilities to implement SAP for Public Sector successfully, and describes the alleged misconduct at Marin:
[The criminal] enterprise misrepresented Deloitte's skills and experience in SAP for Public Sector software to obtain highly lucrative public sector implementation and licensing contracts; fraudulently concealed implementation problems that resulted from Deloitte's lack of skills, silenced an SAP employee who raised issues with Deloitte's deficient implementation work… cover[ed] up deficient implementation work, and obtain[ed] payment for work that was not properly performed (or not performed at all)….
Responding to the allegations, Deloitte issued the following statement:
The county's latest complaint is a frivolous litigation tactic.  It is simply a recycling of their prior allegations against Deloitte Consulting, several of which were recently dismissed for a second time by the judge agreed upon by the parties. Deloitte Consulting denies these inflammatory and false charges and will continue to vigorously defend the case.
Although SAP would not comment on pending litigation, IDG news service reported SAP's legal response:
[SAP's filings] argues that the vast majority of the factual conduct alleged in the Complaint does not involve SAP.

Although SAP's Public Services division sold the software to Marin County, it "is not alleged to have been defective or to have been misrepresented. Nor is SAP alleged to have been engaged to implement the software," it states. "The allegations sound like a claim for breach against Deloitte, as the County separately has alleged in another proceeding."
This case highlights the conflicting agendas, goals, strengths, and weaknesses that drive IT projects to succeed or fail.
In part two of this series, we examine strategic implications for enterprise buyers, software vendors, and system integrators. Although many of the issues do not have simple or straightforward answers, project success depends on articulating reasonable compromises and expectations for all participants in the IT Devil's Triangle.
Part two looks beyond the legal issues to describe reasonable standards of behavior for the major parties involved in enterprise implementations.