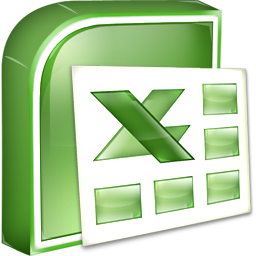 In conjunction with the Centre for Supply Management Business Research based in Leeds, UK and Société de Gestion des Opérations in Nice, France, Spend Matters is pleased to publish preliminary findings from an ongoing study examining the use of technology in procurement and supply chain organizations. As part of this initiative, Spend Matters and its research partners surveyed nearly a quarter of the Global 2000 companies. The primary goal of the research team was to find correlations between specific technology usage and World Class organizational performance as measured on both an effectiveness and efficiency basis (we would like to thank the Hackett Group for letting us adopt their survey and naming conventions for the purposes of this study).
The top-level findings found no correlations with best-in-class performance from organizations that deploy such solutions from companies including Ariba, SAP, Oracle, Emptoris, BravoSolution and Zycus. The deployed solutions we examined from these providers include: spend analysis, e-sourcing, purchase-to-pay (P2P), contract management and supplier management toolsets. More than 60% of those organizations surveyed reported that the bulk of the seats/licenses they had purchased were "under-utilized" or "not used at all." Similarly, companies that outsourced procurement to providers including Accenture, IBM, Infosys, CG&Y, ICG Commerce and DSSI also did not realize returns that were materially different from the control sample of those that did not.
According to Lisa Reisman, co-author of the report and Managing Director of Azul Partners, Spend Matters' parent company, "the only statistically significant correlation we found in all of the research is that for those organizations using Microsoft Excel extensively, as measured by 'at least five open worksheets, on average, per-desktop, within procurement and supply chain, at a single time,' world class performance is all but assured based on our sample — with a .92 R2 value (e.g. degree of correlation)."
Based on these findings, Reisman suggests, "Microsoft Excel is the preferred method of running procurement organizations. We can see Best in Class organizations that fully utilize the 65,536 rows offered by Excel are simply unbeatable in terms of sourcing process efficiency, total cost of ownership (TCO) analysis as well as bid optimization also made easy with Excel's easy-to-use macros and pivot tables. In addition, we've seen a number of companies increase their Microsoft Office training programs to get high-level executives and other key stakeholders on board. In short, Microsoft Excel has become an essential tool for supply chain transformation."
"Quite frankly, it has just gotten too complicated out there," one CPO of a global automotive manufacturer suggested. "I'll still e-mail the files back and forth to the people who need to see them — I think we're setting up a pretty solid system of version control where if any one employee changes the sheet somehow, they just make a new version and e-mail it out to everyone again. With Skype and other instant messaging technologies we just tell our colleagues, "I've got Master."
One CEO of a software company that asked not to have their name attributed to the study noted that "our users have always demanded that we provide a user interface that is just like Excel, so, we took it one step further and actually built the entire spend management suite in Excel. It's really amazing what you can do with macros in the latest version of Office. It is nothing less than the mass democratization of Spend Management back to the desktop where it belongs. Clouds are great for my daughter's bedroom wallpaper — just like unicorns and butterflies — but do procurement professionals really want to their critical information out there posted on Facebook? I think not."
Security is also factoring into the equation for others. "What we like most about Microsoft Excel, which other providers can't provide, is the number of anti-virus options we can deploy, given our need for confidentiality," an A/P Director at a large financial services firm shared with Spend Matters. "Excel does exactly what our company needs; Forget all this fancy e-invoicing and automation. I need to see exactly who's getting paid what without broadcasting our confidential information to the world. After the fact is better than not knowing at all. Moreover, I trust IT to make sure Microsoft products keep our enterprise safe from viruses, malware and other nasties." This executive also notes that she has seen "great success without a single system crash when sharing a workbook with 256 concurrent users."
Full results from this study will be available shortly on Spend Matters and will be posted in their entirety after April First.