Gartner introduced their Real (Magic) Quadrant: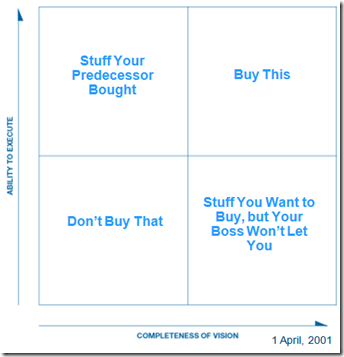 Not bad.  But let's not forget the customers' prospective. Welcome to the Magik Kvadrant: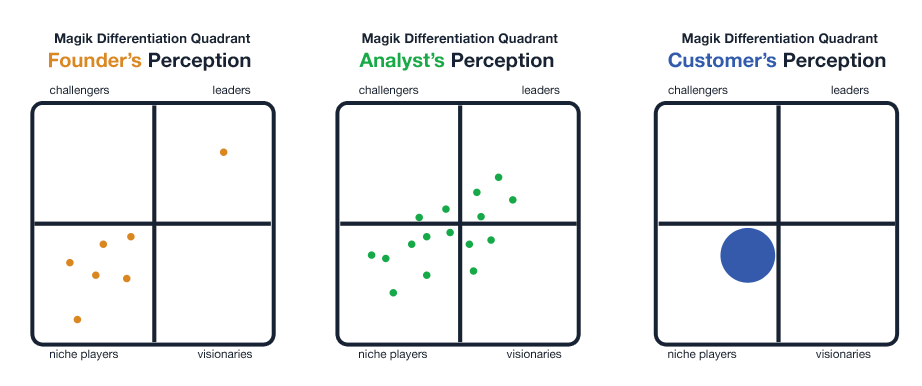 But perhaps most revealing is Phil Fersht's Painsharing Paradox: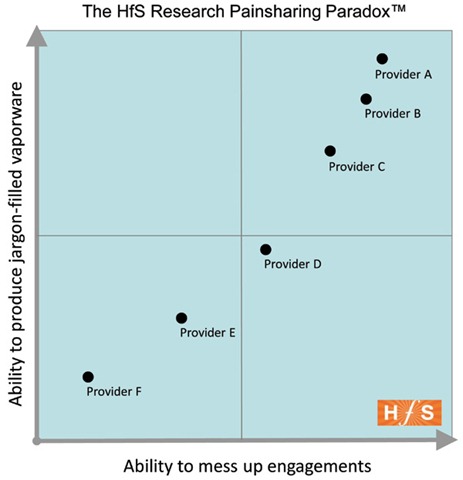 Enough of this quadrants, squres, cubes… let's hype up some cycles.  Superseding the Gartner version, here's the Wailgum Hype Cycle: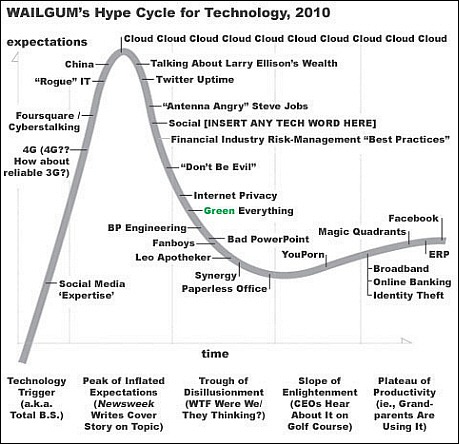 Not bad.  Still a bit complex.  I prefer the the simplified,  geekified, scobleized, oprahized, too-oh-ized version: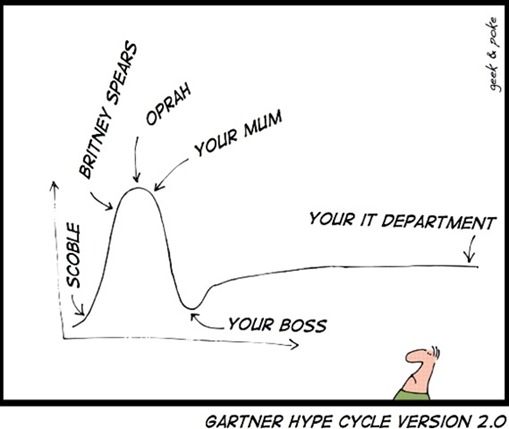 There's more.  But it's coffee tea-time for me. Happy 1st!