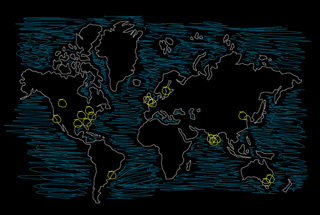 I had an interesting and fun lunch last week with an old friend (of RedMonk) Dan Roberts, now of Thoughtworks. Dan used to work at Sun Microsystems.We talked about all kinds of stuff, but given the shape of Thoughtwork's business continuous integration was bound to come up. I remember trying to persuade Sun senior management to get behind the Hudson continuous integration server a couple of years back, encourage them to build a business around the server and associated changes in industry software development models. Sun never pulled the trigger. Yet another asset unrealised.
Oracle, however, having acquired Sun, does plan to build a business around Hudson – but heavy-handed management decisions means the community has gone off to do its own thing: Hudson has been superceded, and renamed Jenkins in a comprehensive fork. Oracle may own an old code base, and a trademark, but the value, and the core developers now work elsewhere. Thus for example, Kohsuke Kawaguchi, founder and brains behind the elegant Jenkins model, now works at a RedMonk client called CloudBees. The problem for Oracle is that, unlike other Sun businesses such as MySQL, with a decent installed base, and the opportunity to raise prices, Hudson is a nascent business. The field hasn't been ploughed yet. Now others seem to have control of the plough.
Or as Charles Lowell aka @cowboyd puts it:
dunno about those cases, but the Jenkins rename is fine. Ppl use Jenkins and Hudson is now dead. The developers have spoken.
"The developers have spoken". Well they are the new kingmakers after all. So we now have …