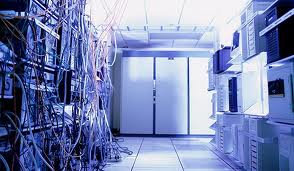 Corporate IT is about standardization, control, governance, compliance, IP protection and enterprise security not about personal choice and empowerment, or at least it was. There's a growing movement though towards employee empowerment and personal. Now admittedly some of the movement is being forced on IT by the new employee attitude of "bring your own" (BYO) IT tools and resources. I've watched this trend for a few years, the idea that employees feel the need to do whatever it takes to get their job done even if this means going around corporate rules. At first this attitude was met with resistance, hostility and not a little amount of frustration by CIO's and IT management. Not surprising, IT's role has moved much more towards enforcement in a lot of companies.
What I'm talking about though is different than this grassroots movement to choose your mobile device, software tools, notebooks, tablets, etc. No I'm talking about a shift in IT's stance on this idea of choice. I'm starting to talk to and hear from some CIO's that a new type of open policy of differing levels of personal choice is a viable enterprise approach. The CIO as corporate risk officer has to balance choice with security and IP protection of course, but with the growth of public and private clouds as well as new mobile management platforms, choice is becoming, well, a choice.
Citrix has pushed this idea of building a policy of choice for corporate IT devices for the last few years. It fits in nicely with the use of its desktop and mobile virtualization solutions. Cirtix has encouraged using an allowance program rather than procuring devices directly, so IT provides a fixed IT allowance to employees and then the employee can choose the mobile device and laptop that meets their own personal style. There's a fair but of evidence that this approach saves money and increases employee satisfaction.
Last week I read a story about Clorox and its CIO's (Ralph Loura) decision to move from Windows desktops and Blackberries to modern lightweight HP laptops and the choice of iPhone, Android or Windows Phone 7 smartphones.  According to Loura in the year since he took over and instituted the policy he's replaced 6000 desktops and issued 2000 smartphones consisting of 92% iPhones, 6% Android-based devices and 2% Windows Phone 7 devices. He has also moved the company to a live public cloud based email and messaging system that reduces risk by keeping the data in the cloud instead of on the mobile device. In addition to these changes Clorox is also testing a small number of iPads and while they users aren't replacing their laptops they are finding them useful as enterprise tools. Loura sees IT's job as getting out of the way of employee choice without putting the companies IP at risk.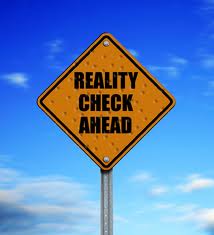 Both the bottom up employee grassroots efforts and the new top down CIO policy shift signal a change for IT in a much broader sense. Web 2.0 taught us that software and tech tools can be simple, elegant and mask complexity while increasing productivity and functionality. The IT shop of the future is one that continues to effectively manage risk and security but also empowers employees by enabling personal choice that will increase productivity and satisfaction.