The SAP procurement marriage yenta is watching out for the best interests of its clan — and in so doing, its own best interest. Yesterday, it arranged a dating partnership between two of its charges, Hubwoo and Crossgate. Of course, given SAP's investment in both, this is more of a royal European-style introduction of old, involving two relatives in the portfolio — but like the Hapsburg, at least we know what the children will look like. And like good Hessian military prodigies, they'll be programmed with a singular goal for the parent — take on the Ariba Supplier Network and give SAP a fighting chance at disrupting the status network quo. The basic background on the news can be found here.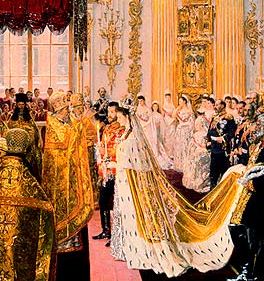 According to the announcement, Hubwoo and Crossgate have combined their supplier "networks so that organizations can gain access to hundreds of thousands of active integrated and portal-based trading partners globally through a single connection." From a technical integration standpoint, "Hubwoo will utilize SAP Information Interchange by Crossgate as its standard B2B integration technology in order to provide 'out-of-the-box' SAP application connectivity and simplify B2B enablement of suppliers." And in turn, "Crossgate will resell Hubwoo's supplier community and portal infrastructure as part of its supplier enablement and e-Invoicing projects." Hubwoo shared with Spend Matters that the cost of the network is modeled to be "less expensive than Ariba" with fees starting at .125% of spend for suppliers and an "SAP/Hubwoo offer for free supplier enablement of current suppliers for buyers who switch from the ASN to SAP."
SAP is maintaining its ownership stake in Hubwoo and Crossgate and both will continue to sell "powered by SAP solutions" — PI and SRM, respectively. But more interesting is that the "product direction" for both is "managed by SAP Solutions Management" and that the combined solutions are "purchased through SAP." Thanks to Crossgate, this new, expanded network now includes integration to all SAP applications out-of-the-box, along with 200,000 suppliers which are already integrated/on-boarded into it. Annual transaction value is in excess of $15 Billion, still making it substantially less than Ariba, and 70 million catalog items are listed/available.
Stay tuned in the coming weeks as we investigate this new Hubwoo/Crossgate alliance in more detail and most important, what it means for SAP in their attempt to challenge Ariba on the network front. We'll examine the combined features of the network and examine if its functional parity approaches Ariba's — or not.
Up next in this series … combined network solution capabilities and functional enablement.