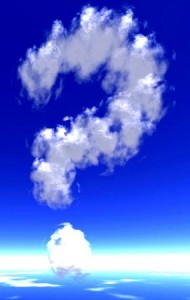 As enterprises concentrate on growth, they remain vigilant about costs and operational efficiencies – coming out of recession, even in times of high growth and radiant optimism. Such a model of growth provides IT with a lot of fresh opportunities to adapt and innovate . More than ever, this new model of growth mandates IT to raise its strategic importance to the business rather than just be content to focus on delivery of generic business plans. In many ways the tenor of change is set in with such changing context – With the continuing tight budgets, the CIO's are now getting forced to" think and act different" – one of the critical ways that can be tried is to follow the time tested model of being creative in discarding the past while taking a bold and fresh approach in creating a new future of IT within enterprises.
The classic way of looking into conceptualizing a new IT organization and its contribution to the enterprise starts by thinking aloud typically by asking the question "What If?" Now in the radar of every CIO and IT organization, Cloud happens to be mostly at the top where some expect more than half of new workloads to naturally move to the cloud besides the expectation that a majority of applications and infrastructure inside the enterprises would move to the cloud over the next few years. That forces the hand of enterprises in ensuring quick think through of the future possibilities for IT in terms of alternate models and the cloud.
Let's face the facts : CIO's of large organizations have to manage the burden of the past in terms of legacy systems, data and the processes set in there. They come with huge costs in terms of maintenance and in many cases impose restrictions on flexibility and extensibility. More importantly, in many cases, these systems come in the way of contributing to business agility in an increasingly dynamic world of business across industries,
The cloud model is increasingly being adopted by companies looking to lower cost and improve scalability and enhance flexibility. Many different models of cloud adoption abound varied by size, maturity, expectations, nature of the industry etc. But all agree on one need – cloud services need to be well integrated with existing legacy systems. Some are choosing a hybrid approach between online and on-premise services as a low-risk way to test the benefits. To work, these cloud services need to be well integrated with existing legacy systems.
Possibilities include selectively letting go of the past and unlocking resources and in realigning priorities and setting new directions towards creating more space for innovation and greater business value. Some CIO's see this as an opportunity to look beyond delivery models towards getting strategic advantage to business through sophisticated information and insights. Cloud centric technologies are a big driver in enabling IT to take center stage in support of innovation, business growth and delivered value.
For enterprises and the CIO, this journey is replete with possibilities, challenges where the upside swing could be alluringly high but the downside fall could be steep if not carefully strategized and executed on those strategies well enough. After all, we are living in an era where technology edge is almost equivalent to business edge and this warrants a new approach to business technology architecture and strategy. That's when Saugatech came with the interview with Mike Wilens, on Fidelity's cloud journey , I got real interested.
In a very detailed discussion Mike covers a series of topics and brings out the fact that while people talk a lot about lock-in, reliability, and security in the cloud , these are manageable with good engineering and good planning and it's not really all that scary – cloud is indeed doable and can be a key enabler for business innovation and enterprise agility. The key here is that the cloud is indeed revolutionary in how we think about application delivery and infrastructure.
In discussions published as part of cloud leadership strategies, Mike outlines the approach to the cloud, the execution plan and alignment to business needs. Covering all aspects of cloud journey within Fidelity, there are lots of important insights coming out of actual experience. Starting with foundational issues, such as standards, cost avoidance and experimenting with new capabilities in the Cloud, the discussion then extends to centralization versus decentralization. Inside Fidelity, the cloud model is slowly altering the degree of decentralization with a view to lower costs but not compromise on ability to innovate around business needs. The key insight here is dealing with reducing risk and cost while not inhibiting innovation that can lead to top line growth.
Moving onto the more interesting aspects of cloud and business the discussions revolve around business innovation, governance frameworks and balancing opportunity and risk. In areas like collaboration and social computing tools, the logic behind determination of what can be used internally and taking into account the regulatory standards, the usage of such tools externally requires very carefully considered solutions. Wilens points out that the standards that are evolving to help public clouds power down the economies of scale are now becoming available for private clouds as well.
Cloud can be a big platform for testing out /piloting new ideas and can be scaled out and scaled up – at any point in time this pilot footprint on cloud should be actively pursued. For example, he believes that migration to mobile devices and the related implications for the presentation layers of any technology infrastructure will be implemented within the cloud based technologies, private or public. Similarly co-opting the startup partners to try out new operational/innovative models and make them scale up on the cloud infuses new dynamics in developing partnerships and new offerings. Fidelity has found that private Cloud portals can deliver to its clients access to financial information, while still maintaining the on-premise, legacy, mainframe record keeping systems. Here comes the reinforcement, that hybrid solutions leveraging the data of on-premise systems will soon become the norm.
The best practices talked about ranges from adopting de-facto cloud standards, for example cloud infrastructure could be coalescing around the LAMP stack. Some other notable insights include:
– Creating shared services with a common platform, look and feel
– Use of cloud as testing environment
– Portioning of clouds – confidential /mission critical data where to keep -on-premise or outside
– What volumes of new workloads to be pushed onto the cloud – particularly in long standing industries like financial services where lot of data tend to be in old but reliable platforms
Operating at both ends of the stacks with a robust risk management plan and governance makes cloud an indispensable framework for IT, Innovation and Business Agility. I recommend reading this for demonstrating that with a good strategy and well laid out execution on such strategy, even in a fast moving but highly regulated industry with a lot of legacy system in place, clouds can be successfully and progressively deployed with demonstrable results in providing flexibility and making business agile.