In the last few months, I've attended software conferences by SAP,Progress and, as of this month, Microsoft. The awareness of cloud computing by channel partners has increased but so have the implications for these businesses.
Large amounts of application software products are sold and implemented by third parties: the channel.  The channel includes systems integrators, resellers and others. In Microsoft's case, approximately 95% of their revenue originates via these third parties.
Cloud solutions are a disruptive influence on the traditional ERP channel as these solutions potentially affect:
–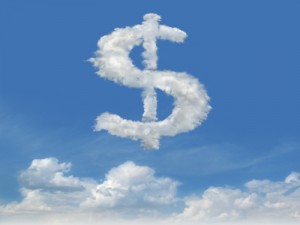 the timing of revenue received
–          the amount of revenue received
–          the mix of revenues received
–          the role of service professionals used in these accounts
–          how software and services will be sold
–          the concept of geography when it comes to software sales and support
–          what role the third party will have in supporting these solutions long-term
–          the importance of staking out key vertical markets for exploitation
That list is pretty daunting and it's one that has bothered many channel partners in prior years. However, channel partners across the spectrum of firms I watch seem to be:
–          more comfortable with cloud solutions
–          more understanding of how cloud solutions will change their business model
–          open to different ways of running their business.
In the cloud ERP solution space, integrators, et.al., will likely generate less revenue than they would implementing an on-premise solution. Certainly, tasks that involved the physical loading, testing and patching the software on the on-premise servers are no longer required. Debugging the new software is also unnecessary as the code is running on the vendor's server not the customer's server(i.e., this assumes the solution is not a hosted version of an on-premise product).
Revenue streams are different in some cases as the implementer and vendor will be getting monies on a more level monthly basis (although a lot cloud solutions providers are insisting on upfront 2-3 year contracts). With some suites costing sub-$150/month/user, the reduction in upfront monies can present a real hit to cash flow. Worse, software sales people aren't exactly gushing when it comes to selling something that doesn't have that big upfront cash payment. Would you rather make a commission on a large, million dollar license or get $30/month/user for several years?
The revenue mix is changing, too. More work is needed on data cleansing, data migration and cloud-to-cloud/cloud-to-on-premise integration while other configuration tasks may require less work. The SAP Business ByDesign solution even has a very robust up-front configurator to help with this work.
Maintenance work will be substantially lessened with the multi-tenant cloud products. With these applications, vendors, not customers, are on the hook to provide application upgrades. Channel partners will find much less of this work to do. This won't change though for customers opting for hosted products.
Cloud solutions are coming equipped with powerful development and deployment platforms. Gone are the gazillions of lines of old COBOL or FORTRAN code. Products built on enhanced service buses or PAAS (platform as a service) environments allow resellers and customers to create significant functional, vertical and horizontal product extensions that are automatically applied to new versions of the base software.
This PaaS capability is an opportunity for channel partners who want to move more of their revenue stream to royalties instead of just service revenue. In several interviews I did with SAP channel partners recently, each one, to the one, had already identified several vertical/industry or horizontal product enhancements/extensions they intended to create. In fact, they seemed enthused at the prospect of having customers all across the globe implement, use and, most importantly, pay for these extensions. It doesn't take much effort to cash royalty checks and royalty checks don't carry with them some of the headaches that professional staff can bring when you're doing straight services work. Smart resellers and integrators are looking for cloud solution providers that bring powerful PaaS, SDK (solution development kits) and/or extensible service bus architectures to the table.
The last point also shows that geography will no longer be as big of a factor in ERP ecosystems. The day when an ERP solution provider defined themselves as âa South Side Chicago reseller of one vendorâs product to any small business within our 10 mile driving rangeâ are over. Buyers will want the core ERP solution but theyâll also want an implementer that truly knows their vertical. Since the solution is in the cloud, integrators wonât need to spend so much time on site. The configuration, data cleansing, etc. will be done remotely.
In fact, the sale may be done remotely, too.
The best channel partners will be those that can implement twice as many products in half the normal time. Their references will drive the word of mouth and deal flow needed to win lots of work. Selling channel services and products at local Rotary Club meetings is becoming passé. The best channel partners will also learn to sell like the best cloud software vendors. Take a look at Sonar6. This is a New Zealand based SaaS firm that canât afford to send sales people, demo divas and implementers all the way from Auckland just because a prospect wants a demo. They put all their selling in their website. They publish their costs online and donât negotiate. They learned how to sell SaaS software less expensively. Implementers need to do likewise for services.
Today, channel partners, et.al., have some tough structural questions to address. These include:
– Do we create a separate business unit for the cloud business? Many channel partners I spoke with are doing just that. The differences in sales, services, support and implementations are so different for the cloud solutions they offer that they believe a dedicated group is the best way to attack these opportunities.
– Do we cannibalize our existing on-premise customers to get the cloud business going? No. Virtually no partner Iâve spoken with is doing this. Not only is this harmful to the resellerâs top line, itâs also unnecessary. Not every customer wants or will go with a cloud solution.
– Which verticals should we pursue? Some partners are jack-of-all trades and a vertical business focus is a tough path for them. If your competency is HR or Finance, for example, staying focused on those horizontals may work, but, donât be surprised if customers would rather talk to a different partner that understands the unique and specific inventory nuances of their cupcake baking industry. Get vertical and get vertical now.
– Do I really have to become global? Yes. Go read (or re-read) Friedmanâs book âThe World is Flatâ. My firm is global and yours should be, too. Just create some product extensions for a new cloud solution and see how fast your global presence grows.
If yours is a large, multi-national service firm, you have some additional re-work to do with your practice. Your issues include:
– What do I do with my investment in people, data centers, etc. in India, China and Eastern Europe that support old-school ERP products? Pray. Pray the market takes a few years to move off this data model while you re-tool some of this capacity to cloud solutions. Some of the majors are already doing this. Theyâre using workers in some locations to perform low-cost solution configuration, data cleansing, data migration and other tasks. They are leaving certain functions, like solution sales and project management to local, client facing executives.
– What do I do with my application maintenance outsourcing business? Prepare to see it shrink over time. CIOs are going to look at this part of their budget more closely. Theyâll want to know why vendors are automatically maintaining their cloud-based email, CRM and other systems but they or their outsourcer still have to maintain older ERP products. The market will demand that vendors maintain all applications not just a few categories of applications.
Channel partners seem to be making the transition to the cloud rather well. They know the market is shifting and all the wishing in the world that it wouldnât isnât going to help. They are accepting the change thatâs coming and they seem to be seeing this moment as a time to restructure and reposition their firms for another wave of growth. I personally think is a healthy, and probably productive, outlook to possess.
ERP software vendors are approaching the move to cloud in a dizzying array of methods. Some, by the nature of their newness, know only the cloud environment and have no on-premise solutions. Most, though, have their feet in both markets.
Microsoft is trying to offer upgrade paths for its Navision and Axapta users to move from on-premise to hosted and, eventually, pure cloud solutions over time. They are quite attuned to their partner ecosystemâs need to smoothly manage these transitions while simultaneously triggering no abrupt loss of revenue to partners and to permit user customizations to carry from one solution environment to the next. In Microsoftâs case, I havenât seen how these changes will make it to the multi-tenant versions of these products (because they arenât here yet (except for Dynamics CRM). Itâs a good strategy but I always like to see things work in the ERP space before believing something Iâm told will someday happen.
SAP has now released an SDK for its Business ByDesign SaaS solution.
Workday has recently created an Integration-as-a-Service (IaaS) component to their products. This is an integration aid not a full PaaS. Nonetheless, it moves their product closer to being a big hit with the implementers who install high-end enterprises solutions.
Salesforce.com, the folks who really pushed the SaaS environment early and often, has more going for its channel partners than most any other SaaS vendor. The Force.com platform, the citizen programming capabilities with VMForce, Chatter and much more make their environment an incredible playpen for implementers who are looking for new ways to grow and stretch their services businesses. Just ask FinancialForce.com, this is the Unit4/Agresso joint venture with Salesforce that built a new financial ERP solution in record time with the SFDC tools.
I also want to remind readers that NetSuite is right on SFDCâs heels when it comes to creating a powerful toolset for channel partners. The last time I chatted with NetSuite executives, I learned about the interest they are generating from traditional ERP resellers of other products but also from large integrators as well.
Markets are never static. Whether you like or hate the cloud, multi-tenancy, the global economy and other phenomena, realize that they are here. Make your service business agile, nimble and successful. Make the new ERP economy âthe new good olâ daysâ. Your employees and clients might really appreciate that.
Full disclosure: I have authored or co-authored a number of analyst reports on SAP, Workday and other ERP vendors. I have been a speaker at NetSuite, Progress, Workday and other vendor events. And, I've been a guest at countless user conferences. Many vendors pick up my travel costs but some don't (e.g., Microsoft) and my firm covers those costs. I do not own any securities in any of the vendors discussed in this  posts.