Paul Greenberg did.  Simon is off doing X-Factor instead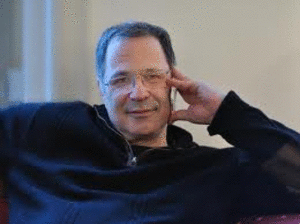 Joke apart,  if you are in the CRM business, or interested in CRM, or even just social software, chances are you've heard of Paul Greenberg. Simply said, he is the Godfather of CRM. And Godfathers get to make decisions.  If you follow Paul's annual CRM Watchlist series it'll be obvious that Paul keeps on expanding the horizon for CRM, covering lots of vendors not traditionally thought of being in the CRM space.  Now he invites even more CRM-Social-yourfavoritetermhere small companies ("small" < $12M revenue) to the podium offering otherwise hard-to-achieve exposure.  Paul assembled an amazing panel of Judges, and I am humbled to be on this team.  Talk about Judges… just like on the other Idol, you don't have to "win" to win.

CRM Idol 2011: The Open Season is here – see Paul's full announcement here.