Dr Pepper (full disclosure – my favorite beverage) had an ad campaign for years claiming their carbonated drink was "so misunderstood".  Over the years, I've encountered a number of technology and services firms whose reputation or brand stood for one thing but the company was actually something else altogether. NorthgateArinso (NGA) is somewhat in that camp.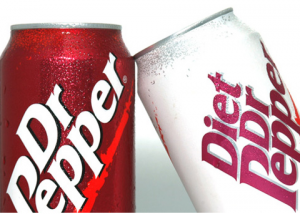 Up until last week, I always thought of NGA as this Human Capital Management (HCM) vendor that has the unique distinction of developing a multi-tenant version of SAP's HCM product (euHReka). I've seen the solution a couple of times and it is an improvement over the standard HCM product one can license directly from SAP. Except with NGA, you can choose to run the solution on your site or NGA's and still get the automatic software updates that a multi-tenant solution delivers. NGA continues to add a number of functional improvements to the base HCM solution that carryover to subsequent product updates from SAP.
What I seem to forget is that NGA bought Convergys' North American HRO (human resource outsourcing) business about a year ago. The company now has an impressive collection of data centers, call/support centers and personnel across the globe. The company has operations now in most continents. Granted, acquisitions helped build this firm but it now has integrated these products, people and sites into a single solution set.
The company also has a big global payroll processing capability, too, and that is seldom publicized in North America. I suspect this will change in time. To be fair, before there was NGA, there was Peterborough Software, a very large payroll service bureau firm located in, you guessed it, Peterborough, England. That entity was rolled into what became NGA. The company also completed a payroll firm acquisition in Australia recently. That deal gives NGA additional payroll strengths and customers in Asia-Pacific.
There's one other facet to the company that rarely gets airplay: they've got a nice ERP implementation services business. It's really an ancillary capability for the company. They have specialists that implement PeopleSoft, SAP and other products. These implementations often precede HRO initiatives.
Today, the company has 8500 staff in 35 countries.
In all, NGA is actually 3-4 significant businesses under one umbrella name/brand.  They now appear in Equaterra's top right quadrant for HRO providers.
NGA provided a full-day briefing to IT/HR research analysts last week. Here are some of the quick statistics/facts, I noted:
The Convergys HRO operation brought to NGA:
o   20 customers (many in North America)
o   1 million employees serviced
o   2500 Convergys employees
o   10 major service centers
o   Presence in 15 countries
o   Broad HR BPO offerings
o   Supported clients in 70+ countries in 35 languages
NorthgateArinso had (pre-acquisition with Convergys HRO):
o   80 customers for HR BPO
o   10,000 SME/LME companies (most in UK)
o   1000 ERP implementation projects
o   5500 employees
o   1000 ERP implementation
o   5500 employees
o   8 HR svc centers
o   Presence in 31 countries
o   Customers in 100+ countries
The Convergys deal appears to have gone down well
–          Almost all customers have been retained
–          Communication with employees and customers was a merger integration focus point
–          NGA still has more data center work to do
–          Execution (for new organic growth) is now a must
NGA's technology continues to evolve. It has several HR/HCM technologies it makes available to customers:
o   ResourceLink Aurora – proprietary to Ireland
o   Precada – proprietary, too
o   euHReka – ERP centric solution
o   3rd party implementation and integration skills for:
§  SAP HCM
§  Oracle/PeopleSoft
§  Specific Point solutions
NGA will do Application Maintenance Outsourcing on selected 3rd party products
NGA will not do a 'lift and shift' on heavily modified PeopleSoft products
NGA's HR Consulting practice has:
o   1000+ ERP HR implementations
o   3000+ ERP HR specialists
o   6+ million employees served via NGA installed ERP systems
NGA HR Technology users include:
o   400 ResourceLink customers
o   50+ euHReka customers
o   4 EOD/EOP early adopter customers
o   750,000 employees on euHReka
HR Outsourcing (HRO BPO)
o   Global service delivery network
o   12 major shared service centers worldwide
o   Customers in 100+ countries speaking 25+ languages
o   100+ BPO customers
My bottom line:
NGA may actually be more than a collection of services and technologies that were merged together. Since the company was taken private by KKR about three years ago (and got new management), the company has been more focused on: completing the total product footprint and integrating the pieces of the firm together. Management of the company indicated that merger/acquisition activity is essentially over now as the company has the global footprint and capabilities it needs to give major players like Accenture and IBM a run for their money. I believe they are in that position now. I also believe they are focused on maximizing synergies from all of these investments and acquisitions.
Global payroll capabilities are a growing discussion item in many analyst briefings. In recent weeks, I've heard several firms discuss the importance of this capability especially if it can be tightly integrated with a customer's global ERP solution.
The euHReka product, the multi-tenant SAP HCM solution, is still a sexy product that should be something more SAP customers should look at.
For all of these positives, the only issue I see is the brand. I suspect NGA will address the brand issue soon – it is solvable.
(Full disclosure – NGA provided airfare and lodging for me to attend this briefing. I still own a few shares of Accenture.)