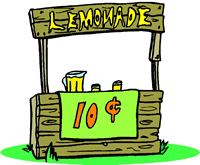 I keep a list of all of the social software vendors I talk to and as I was updating it this morning I realized that it might prove useful to provide it here. Now it's certainly not ranked in any way, nor is it complete. I'm sure there are some companies that I've left off, and if you know of any please put them in the comments. The solutions for social business use are evolving rapidly and there are new offerings popping up all of the time and the more established social vendors are consolidating. I also expect that larger enterprise vendors will do their share of roll ups this year, as evidenced by Salesforce.com's recent acquisition of Radian6. For basic categories I'm using what is a loose interpretation of a social taxonomy that we (IDC) plan to publish later this summer. I won't provide the detail for each, but here's a brief guide:
Social Software: Broad social enabling technologies including collaboration, social networking, and other enterprise 2.0 software.
Social CRM: Customer facing social solutions

Community Management: Software than enables effective management of a customer community
Support Channels: Software that provides a connection between traditional support software and public social channels like Facebook, Twitter, blogs, etc.
Sales Intelligence: Software that facilitates the collection and analysis of social data in the context of sales prospecting and sales execution
Social Marketing Automation: Software that assist in the execution and optimization of social marketing campaigns across multiple social channels.

Socialytics: Applications that collect and analyze social data to support decision making.
Commerce: Software that enables the use of social concepts in some phase of commerce, both on and off line and including BtoB and BtoC.
Innovation Management: Solutions that enable companies to more effectively manage the product development process to involve a broader set of stakeholders including customers and employees, often employing crowdsourcing / ideasourcing concepts.
Social Business Solutions

Social Software (including e2.0 and collaboration)

Social CRM

Socialytics

Commerce

Innovation Management

Community Management

Support Channels

Sales Intelligence

Social Marketing Automation

Jive Software

Lithium Technologies

Salesforce.com

Oracle

Hearsay Social

Radian6 / Salesforce.com

Ariba

BrightIdea

Moxie

Jive Software

Attensity

Salesforce.com

Crowd Factory

SAS Institute

ShopIgniter

Spigit

IBM Lotus

Get Satisfaction

Oracle

InsideView

Mzinga

SAP Business Objects

INGage Networks

uservoice

Kick Apps

Sword/Ciboodle

RightNow

LinkedIn

Attensity

Trampoline Systems

Facebook

INGage Networks

Powered

RightNow

Awareness

Attensity

Groupon

INgage Networks

Communispace

Lithium

LivingSocial

Mzinga

Telligent

INGage Networks

SocialText

LiveWorld

BlueKiwi

Joomla

Socialcast

INGage Networks

Yammer

Mzinga

Rypple

SocialText

CrowdCast

LiveWorld

Newsgator

IBM Lotus Connections

Salesforce.com

CoHuman

Mainsoft

Central Desktop

Huddle

Sococo

Vidyo

Cisco

Meetzi

Itensil

Clearvale / Broadvision

Novell Vibe
So there's my list, who did I miss?