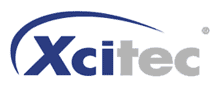 With its acquisition of Xcitec, Emptoris is positioning its suite of capabilities across three areas — source-to-contract, category spend management and compliance and procurement intelligence. Of these three focus points, Xcitec helps Emptoris build a broader foundation in the procurement intelligence grouping, offering supplier management capability around supplier evaluation, qualification, optimization (e.g., rationalization) and risk management — four standard areas for a supplier information management or supply base management suite. Yet underlying these areas (including procurement intelligence) is something Emptoris positions as a virtual vendor master model that creates a unified data structure and definition for all supplier information across back-end systems, Emptoris modules/applications and other business applications.
Spend Matters is not aware of what Emptoris is using — or is planning to use — to enable a virtual vendor master model that creates a real-time, cross-system, internally and externally aware supplier record, but technology exists from IBM, Oracle and others to create a real-time supplier hub that combs thousands of systems of record either at a point of query or continuously, when a previously defined match triggers an alert. Should Emptoris move in this direction, taking advantage of the latest that CDI/EMPI technology could enable — in addition to in-memory DB capabilities — it could provide a fascinating capability in the market. Until then, we should take this as vision only, however.
Today Xcitec is forming what we previously referred to as a "supplier lifecycle management" core for Emptoris, providing the now often-used phrase "360 degree supplier visibility" to procurement and non-procurement users. Emptoris is also functionally positioning Xcitec's ability to aggregate data from disparate sources, combine processes, systems and information flows with suppliers on a global basis and to track vendors against contracted SLA's. Given the complexities of many of these activities — as well as lower adoption of enterprise SaaS in Germany — approximately 80% of current Xcitec customers have opted to deploy the system in a behind-the-firewall manner.
This, too, is an interesting complement to Emptoris, which also has material CD traction with customers desiring a greater ability to customize deployments as well as the security/privacy that traditional enterprise software can enable. However, Emptoris' CEO Pat Quirk told Spend Matters that roughly 20% of their current customers opt to deploy their solutions behind the firewall — an inverse to the Xcitec numbers. Emptoris also told Spend Matters that Xcitec's source code is in English (rather than German), which will make it easier to unify the two J2EE development environments and teams.
One of the solution visions of the two organizations is to help companies engineer out suppliers and supply challenges (e.g., low-performing vendors, risky suppliers, etc.) by uniting the supplier management and sourcing process more closely together. This may include leveraging Xcitec data in an advanced sourcing/sourcing optimization context, including creating various supplier management and performance-based constraints in a supplier evaluation environment. From a solution perspective, Spend Matters' best guess is that we'll see initial limited connectivity points (e.g., single-sign on, data access/flows) between the application suites in the next six to nine months, and broader integration to follow.
In the meantime, customers looking to evaluate Emptoris/Xcitec for supplier information management and supply base management capability should also consider a range of providers in the market such as Aravo, SciQuest/AECSoft, Biznet (for SPM), CVM Solutions, Hiperos, Oracle, Ivalua, Pool4Tool, SAP and SupplierSoft, among others (including Ariba, which has built basic capability in this area).
Stay tuned as we look at the competitive, market, and customer implications of the Emptoris/Xcitec combination in the coming week.
Disclosure: Spend Matters Group, a Spend Matters Affiliate company, has consulted with Emptoris from a strategic planning perspective.
Learn more about the supplier management solution marketplace! Below are some of the available research titles we've authored in recent quarters (all of it is free to download):
Leveraging Supplier Management Platforms for Multiple Goals: Risk Reduction, Supplier Diversity and CSR
Supply Risk Management and Supplier Performance Management – Managing Your Supply Base in Real Time
Supply Risk Management – Segmenting the Technology and Content Landscape and Choosing the Right Category of Solutions
The Intersection of Analytics and Supply Chain Risk Management — Using Intelligence to Drive Early Intervention
Beyond Basic Scorecarding — Supplier Performance and Development Approaches to Drive Competitive Cost and Risk Advantages