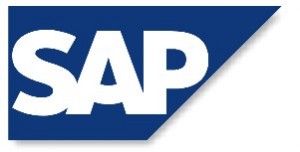 I have an extremely packed conference week between SAP Sapphire and ISM's Annual International Supply Management Event. Fortunately, both events are taking place in Orlando, so shuttling back and forth should not be such a big deal. I know a bunch of us are in the same boat, so perhaps if you're attending the events, we might find ourselves sharing a taxi together. I'm presenting twice at ISM (once with Sherry Gordon covering supplier management technologies and once facilitating a panel on supply chain risk management), but I'll leave the specifics of these discussions to another post.
At Sapphire, I'm presenting at an SAP "micro forum" on the latest in procurement, facilitating a discussion that's likely to touch on such areas as commodity risk, sourcing and P2P technology advances (and adoption) and supplier relationship management. But to be candid, I'm actually more excited about digging into the latest news and announcements from SAP (the session will be fun, but actually SAP is up to some really cool stuff these days that they're just starting to talk about). Of particular interest — at least to me — are continued developments with SAP Supplier InfoNet, a type of shared service information backbone incorporating supply risk operational indicators from SAP customers which leverages in-memory database SAP HANA technology (more on this next week as well).
From what I've heard from a few close to the SAP Supplier InfoNet project, the model SAP is pursuing is not quite like anything else in the market. Consider it a more ambitious version of what OpenRatings originally attempted to accomplish using operational data elements (combined with financial risk indicators). But in this case, the underlying datasets incorporating operational performance data across SAP deployments (not just SRM, but core operational systems data) are absolutely huge (think billions of data points, if not more). InfoNet is but one of the many things SAP appears to have up its procurement and supplier management sleeve at the moment. Still, it's one area you can bet that we'll invest a great deal of time probing on next week (I say "we" because I'll be joined at Sapphire by the latest member of the Spend Matters research team, Thomas Kase).
In addition to creating a radically different type of shared operational information backbone store to drive supply chain risk analysis, SAP has been making material if not significant strides across a range of other more mundane areas (after Supplier InfoNet, just about everything would seem mundane by comparison). I'll leave the discussion of the latest adoption stories of SAP SRM 7.0, SAP's new supplier network offering and the like to future installments of this preview post, but it suffices to say that on the core P2P side, SAP is readying the battleships and putting Ariba in the cross-hairs (however, as we all know, battleships are legacy technology and despite the massive commercial firepower SAP can bring to the table in terms of direct sales and channels, there are other determining factors that might hinder SAP's attempt to market share at the rate it is after within the eProcurement and related e-invoicing markets).
Consider that SAP might be aiming at the wrong target in terms of Ariba. Or, perhaps, both organizations might be flanked by new, emerging models and architectures. Regardless, this is a subject we'll explore more in due course and it will be fun to watch the fireworks from the sidelines. Check back later today and tomorrow as we continue to preview what's to come from Sapphire. We'll also begin to explore SAP's Wave 8 Sourcing release.
On the subject of sourcing and supplier management, SAP has made quite a number of enhancements in its latest Wave 8 Sourcing release (which includes e-sourcing, contract management and supplier management modules). Among other features, SAP continues to include additional capabilities from the rest of its solution arsenal, including enhanced BI reporting and drillable dashboards based on Business Objects technology. It's now possible to run a range of reports directly from the sourcing tool and to quickly drill down into more detail on a per-event, category, or other configured level. Other solutions in the market offer similar capabilities, but few seem as deeply integrated into the core of the application, putting analytics and overall program and project visibility as a centerpiece.
Having looked at the Sourcing BI capability during a recent demonstration, it's clear that SAP has opted to include an extremely intuitive yet powerful set of analytical tools that can play a key role in managing both specific events and broader sourcing programs. The ability, for example, to look at vendor responses on a comparative basis across RFx responses and scoring in a simple yet powerful reporting environment that's completely integrated in the toolset is likely to lure at least some users away from other solutions looking to standardize on SAP.
Sourcing Wave 8 includes a number of additional enhancements, including the ability to create line item attributes and formulas for comparing supplier RFX responses, capabilities and offers. Procurement leaders within companies are also likely to appreciate the latest executive dashboard interfaces that can allow them to easily drill into general activity within their teams (e.g., top 10 users based on number of events, top users based on value of events, etc.). What's perhaps most useful about SAP's dashboarding capability within Sourcing is not just the high-level reporting, however. It's the ability to drill into actual transactions (e.g., line-item level data coming out of either Sourcing or SRM, contract data elements/objects, etc.)
.
All in all, SAP Sourcing has become a tight package that will give best of breed vendors a run for their functional money in many areas (and one which we'll be reviewing in more detail at Sapphire and after). But for now, our recent comparative coverage of SAP's Sourcing capability in the Compass Report: A Foundational Look at the Evolution of Sourcing Technology and Platforms suggests, among other observations, that SAP continues to have strong "overall configurability in the market" compared with other SaaS solutions, which is helping them to win "support among procurement and IT organizations looking to create specialized deployments without million-dollar custom development/deployment budgets." Still, SAP Sourcing lacks certain capabilities such as "flexible optimization with multiple, user-defined constraints, scenario-based analysis" — yet the general e-sourcing gap is clearly closing.
Stay tuned as our analysis of SAP Sourcing, SRM and Sapphire continues.