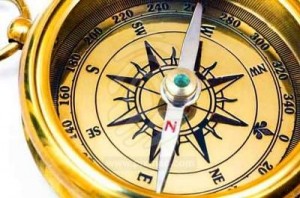 We're excited to announce the publication of a new Spend Matters Compass series research brief: Trapped by Procurement BPO? How to Pull Your Organization Out of the Mire. Authored by Phil Fersht, Founder and CEO, HfS Research and Deborah Kops, Research Fellow, HfS (with additional commentary and editorial oversight by yours truly), this is probably the hardest hitting piece of BPO analysis we've done to date. Part of the challenge that's stunting Procurement BPO growth is the market myth that Procurement is an "easy-peasy" function to source and implement. In reality, Procurement BPO presents a minefield of challenges right from the start. And only the few who have been brave enough to implement it across the enterprise are the wiser. In this analysis, we set out to explore all the traps that every CPO should think about when considering a procurement BPO program.

It's our collective view that if you can navigate the Procurement BPO minefields, there's hope. What's clear is that deep category and process expertise on behalf of the provider combined with enabling solution capability — or at least the ability to act as a data steward for relevant sourcing, spend and supplier information and apps — is what separates strong procurement BPO engagements from the rest. That, and a healthy dose of skepticism and a "show-me" approach from the client at the outset, which leads to significant hands-on involvement not only in "train-the-trainer"-type initiatives, but also change management and continued collaboration with a BPO partner.
Procurement BPO is a bit like a secret society — you can't experience it unless you're in it. Consider one of Procurement BPO's secrets: in a multi-national organization, there are always winners and losers. Harmonizing Procurement processes, service levels and technologies across the globe means that more evolved countries may miss out, taking a step backwards when it comes to BPO implementation. And if the rules hold, these evolved players will run the territories with the greatest spend. At best, local Procurement leaders (and their customers) will grudgingly buy in to the fact that harmonization and standardization is ultimately for the corporate good. At worst, these organizations will balk at scrapping years of investment in technology and processes and regress.
The main body of this Spend Matters Compass report explores challenges and common pitfalls for Procurement BPO at all points in the decision and implementation process — from initial design to sourcing, transition and steady state operations. After examining each of these areas in details, it concludes with a number of key recommendations. Among these:
Do more in change management before and after the outsourcing. In hindsight, nearly all BPO adopters say they should have done more.
You wouldn't select a fabulous viola player to teach you guitar; process experience (metaphorically knowing a "string instrument" in this example) matters little compared to deep domain knowledge from the provider.
Think about all of the stages of the BPO process both disparately and as one — from initial sourcing and strategy development to transition, steady state, and ongoing vendor management, each stage brings critical nuance and importance in getting the most from relationships and avoiding potentially costly missteps.
Any executive who is remotely considering a Procurement BPO engagement should stop what they're doing immediately and read this report. We promise that it will open your eyes to all of the important areas to focus on to avoid being trapped in a procurement outsourcing quagmire. You can download Trapped by Procurement BPO? How to Pull Your Organization Out of the Mire for free today.
Spend Matters would like to extend a special thanks to our friends at HfS for leading this research effort and analysis.
If you're curious about the subject, you might also want to download:
Designing an Optimal Procurement BPO Program: Process Expertise and Realized Improvement
Tips for Making the Promised BPO Benefits Real — Alignment, Focus and Integration