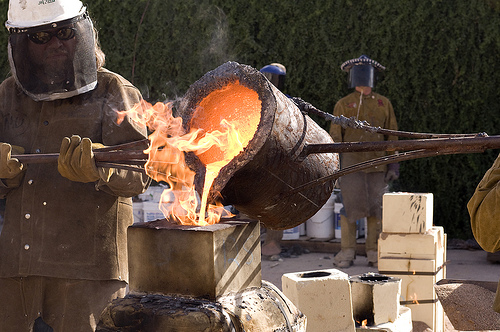 I have written before about Paul Maritz as the CEO of a major tech firm who agrees with RedMonk that Developers are the New Kingmakers. Well Paul came to London for an analyst briefing a couple of weeks ago, and there is more to report.
The fact Maritz runs VMware, a hugely successful business selling to IT operations, makes some of his public statements all the more surprising, and powerful. How often does a CEO tell his customers they are in some respects irrelevant?
"We have to align ourselves with developers because eventually developers trump IT. they get what they want".
Maritz cited examples including Spring, Ruby, and latterly Node.js. At which point you're probably thinking – what the hell is Node? For an answer to that question I suggest you read Why You Should Pay Attention to Node.Js by my colleague Stephen O'Grady.
Frameworks lead language adoption, and developers lead framework adoption.
The point Maritz was making is that a great deal of tech adoption is bottom up. In this vein RedMonk cites Linux as the canonical example of developer-led adoption.
Thing about Maritz is that his attention to detail is not just about operational matters. He goes deep. For one thing he understands that in the age of the distributed version control system forking can be a good thing, because it drives and accelerates innovation. Pretty much all living things support forking- deviation is how evolution happens.
So when VMware launched Cloud Foundry on Github, it wasn't just to show off to the cool kids that hang out there- VMware explicitly wanted to see the code forked. You can count the major software company CEOs on one finger that understand this value. So VMware is certainly thinking different.
Open Source 1.0 counted download numbers as a measure of developer success. Open Source 2.0 on the other hand uses forks as the metric of traction.
The Cloud Foundry Community post makes this new thinking explicit…
Related articles