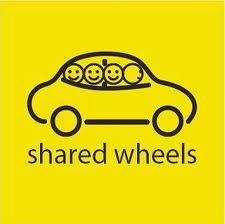 The Internet is enabling some very innovative and creative twists on traditional business models. Back in the day (you know, 1995ish) businesses made money simply by selling a product or service directly or perhaps indirectly through a distribution partner. Value was created in a very predictable way, even with the addition of one or several sales partners. A business made / delivered a product or service that costs X for Y, and perhaps the channel partners added Y + margin to get to an end price. As long as Y > X you presumably had a viable business model. Of course this works for direct transfer of goods / delivery of service and for renting / leasing the product, or subscribing to the service (SaaS, for example).
Enter the Internet and the age of "Google" and value creation changed with the new online ad supported approach. For many new online businesses this became the default business model. There's even a blended model that uses ad supported and direct sales (usually subscription) called freemium. Companies "give" away the core product for free, getting their value indirectly through ad revenue but allow the customers to get rid of the ads by paying the subscription.
Now though, there's a third method for creating value that is by far the fastest growing, shared revenue, that also depends on the Internet. The idea is pretty simple, the business enables / facilitates a transaction between another business / individual and an end customer, taking a percentage of the total deal for that service. Groupon, the fastest growing business ever, uses this revenue model, as does its competitor LivingSocial and many others including eBay, Ariba, Airbnb, Getaround, etc. This model is particularly useful for the host of new companies growing up around the concept of collaborative consumption.
Collaborative consumption vendors fall into two basic types, one that is a direct business, like Zipcar or CityCarShare and others that are peer to peer. I've written about peer to peer here. Peer to peer businesses work in the transaction business model, the vendors, like Airbnb, facilitate the transaction and take a percentage for the service, connecting people who have a room, apartment or house to rent with people who are looking for short term housing. The transaction business model combined with the hyper-connectivity of the Internet makes the peer to peer businesses viable. Peer to peer businesses also rely heavily on peer reviews to ensure quality of service as a key part of the model. For now this model would seem to be the one to watch, with lot's of innovation and growth emerging.