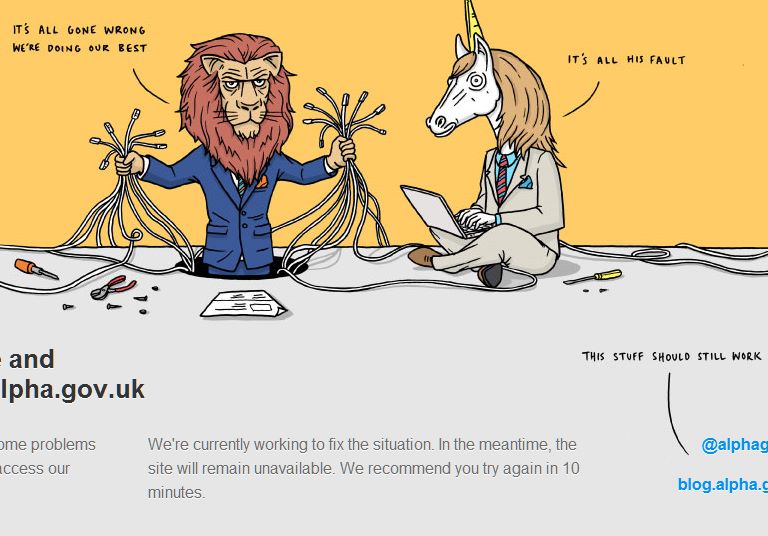 One of the common urban myths about software developers and engineers is that they are poor communicators. While there are of course Aspergers types in tech, and some developers that just like to keep their heads down, just as there are in the broader population… spend ten minutes on the web and you can see a rich, nuanced, world of amazingly effective communication and collaboration by developers.
Web companies and startups make a virtue of having smaller teams with fewer marketing resources than larger, more traditional firms – and the technical staff often get involved in policy, communications and so on. As we move from traditional outbound marketing and PR approaches to more conversational styles of engagement with customers engineers can really come into their own. Blogs can be written in English rather than corporate comms.
I am very aware that I am not saying anything new. I could breathlessly tell you to Read The Cluetrain Manifesto. I might point you to Gapingvoid's seminal Porous Membrane essay. I might tell you to the read up on E2.0 or Social Business.
The bottom line is that the key to successful modern comms is to trust your employees to represent the company: chances are they have your best interests at heart, know the products they work on, and won't do anything to hurt the company when engaging with outsiders.
Now to change gear a little – I want to call out the example that set off this train of thought this morning. I got an email this morning from expensify– which is a great little app for filing expenses. It makes one of the most sucky parts of business life – filing expenses – bearable – in other words it is magic. So to the email this morning… it had the subject heading:
A Brief Expensify Update, From An Engineer
My name is Ayumi Yu and I'm a software engineer working at Expensify. I've recently been invited to reach out to our users to dicuss our newest, most useful features from an engineer's perspective. I want to use this opportunity to share some news, tips and insight into what I love about the product I work on.

In terms of news, last month we debuted receipt OCR and automated expense reporting at Finovate 2011 (http://youtu.be/Yrg3ww0xc40). I love this feature and it's my number one handy Expensify feature! Many of our users have written and tweeted and blogged that they really like it, and that makes us very happy. Very recently, we added an exciting sister feature:

Business Card OCR — It's great to meet new contacts and exchange business cards, but transcribing their info is time-consuming. To address this problem, we took our new scanning engine and tweaked it a bit to process business cards. When you upload and scan any image whether from mobile, website, or emailed to receipts@expensify.com, we'll automatically detect if it's a business card or receipt and when appropriate, we will scan the contact information. The business card along with their Name, Phone, and Email are saved in a "Contacts Book" located in Settings -> Business Cards. You can export your contacts to a CSV file anytime which you can in turn import into your favorite email program.

Automatic Expense Reports — This is another feature that I really like. I always go to Peet's Coffee, generating several expenses in a week, but for me these will all be automatically added to my bi-monthly report. I just have to log in and submit it! How this works is part of our "Expense Rules" which will organize expenses based on criteria you set. In my case, my Settings -> Preferences includes a rule to match "Peet's" Expenses and then tag as "Ayumi" and send them to an expense report. Combined with receipt scanning, the time I spend on expense reporting has been rapidly dropping.

Besides awesome new features, we place a great emphasis on optimizing existing features. We tweaked the interface to add touches of color and increase performance. We've also been rapidly developing the iPhone and Android app especially and I'd really encourage you to check them out…