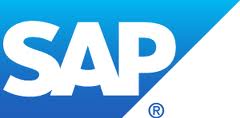 SAP SRM 7.0, which Spend Matters profiled in an earlier research paper, brought with it a number of capabilities and enhancements that helped to make the product more competitive in the market against Ariba Buyer, especially compared with SRM 5.0 (SRM 6.0 never exited the ramp-up stage). With the availability of the latest enhancement pack for the 7.0 release (EHP1) SAP SRM has come even further, introducing a number of targeted enhancements that can help companies manage a centralized procurement policy more effectively and drive a better buying experience for users. It's not yet best-of-breed relative to Ariba, but it's getting closer by the release (and service pack). A range of incremental enhancements and new, focused features such as the ability to conduct the proverbial "three bids in a box" using a PDF to collect information from suppliers in a structured manner with direct upload and import into SRM is also included.
In a series of posts looking at exactly what SAP SRM brings to the table, we'll first consider the core upgrades and new features in the latest enhancement package as well as the new RDS bundle (rapid deployment solution). Then, in our concluding commentary, we'll look at how the total package compares with other alternatives in the market including (but not limited to) how SAP partners can still supplement capabilities in areas where SRM still requires some additional support to compete against best-of-breed providers. Spend Matters believes that one of the most important enhancements of the latest release from an operational perspective is the approach SAP has taken to create even tighter linkages with ECC (core back-end SAP component), enabling the procurement module to now handle the management of global contracts and services agreements more effectively than before in a centralized repository — even those where the execution of such arrangements take place in ECC rather than SRM.
For some organizations, the ability to now manage a centralized services contract within SRM will be a very, very significant gain. As many SAP customers have numerous back-end systems (often different versions and instances of SAP), it can become difficult to gain a single view into contract specifications and objects. But with the ability to manage this information in a single place from a service hierarchy perspective and then propagate this information back into SAP ERP (ECC) source and execution systems — SRM execution is still primarily for indirect and catalog goods — it becomes possible to create POs within the decentralized ERP tools while still ensuring proactive compliance to contract terms, conditions, expirations, etc. through a single source of truth within SRM for services contracts.
This may sound confusing to those who aren't well schooled in SAP-speak and SAP systems, but it's actually quite a feat to accomplish in pragmatic usage. Consider the following scenario: a user within SAP ECC needs to create a purchase requisition for a services contract. In the PO, they can reference the central contract (outline agreement) within a centralized SRM 7.0 repository. The central contract has a single, unique identifier (so others across the organization with different instances/versions of SAP ERP can also reference the same). And all of this information can be maintained in a single location. That way, release documents are tracked centrally in SAP SRM and can be managed centrally, yet used in a truly decentralized manner.
In terms of traditional indirect requisitioning, the latest capabilities include useful enhancements around search and ordering. These include the ability to search single or multiple catalogs based on a user defined selection in a pull-down tab, simplified comparisons in catalog results (including images, other item attributes, etc.) and a new shopping cart user interface. Users can also now compare similar items in a side-by-side manner. For those who are currently supplementing SAP with capabilities from jCatalog and Vinimaya (or Perfect, IBX and Hubwoo, for that matter) for catalog management, search, etc. these new capabilities are unlikely to cause a shift from your current strategy. Yet for those who are new to SAP SRM 7.0 and not using an external search/content management provider, these new capabilities in SRM make the product more competitive in the general market.
Stay tuned as our analysis of SAP's latest SRM upgrades continues.