Please click here for Part 1 and Part 2 of this series.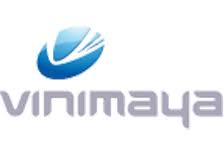 In this multi-part post looking at Vinimaya so far, we've shared how the vendor is branching out from simply serving as an alternative model for traditional supplier enablement and catalog/content management to something broader. But what's letting Vinimaya expand into new areas goes back to the core of how the product works, how users interact with it, and perhaps most important, how it sits on top of other applications such as SAP SRM, Oracle iProcurement or Ariba Buyer. Starting with the supplier on-boarding process, it can take between minutes and weeks to add suppliers on Vinimaya, depending on the complexity of the individual supplier and the type of content that needs to be loaded, updated and actively managed. Users can opt to manage supplier enablement and supplier content in multiple ways — via a dedicated catalog (or internal site), punch-out (basic or more advanced configuration) or a simple supplier website (external) that publishes information. Compared with other solutions in the market, our demonstrations and reference checks over the years confirm that Vinamaya is best-in-class in loading and managing supplier content.
Still, once suppliers are loaded into the system, Vinimaya's search is not yet intuitively at the same level as some others in the market who specialize in the area — but it's significantly more powerful than native search capabilities in many eProcurement systems. Once a search takes place, product comparisons are a snap, and the information users can display and quickly access either in side-by-side comparisons or in a shopping cart is extremely detailed even when the source information is coming from a variety of different source types in real-time. Even though the interface is quite different, the system reminds us more of Amazon than Google because the level of data you get back relative to a specific shopping query or requisition is extremely high, although getting used to navigating quickly can take some time. Where Google excels at ease of use, Amazon and Vinimaya excel at depth and cross-vendor search, retrieval, presentation and user analysis (and ultimately, the shopping cart and buying experience).
One quite nifty thing about the way Vinimaya operates is image retrieval associated with a catalog item. In this regard, Vinimaya does not require a direct connection with a supplier to obtain images, but can scrape relative, rich-image data and combine this with structured data elements. It does this at the point of query, not ahead of time in a batch upload manner. For example, Vinimaya can retrieve structured data elements and images across punch-out sites and user hosted catalogs at the same time a user initiates a query or search. Aside from search, data and image presentation, Vinimaya has made it easier with its core offering to let users create requisitions quickly using a capability that mimics — but materially streamlines — what's available in traditional ERP procurement applications.
Other useful core capabilities within Vinimaya include the ability of suppliers to display promotional messages in the context of a user search. For example, a vendor might offer a 15% discount for a particular type of SKU (e.g., toner, processor upgrade on a notebook, etc.), but might opt to either restrict this offer to a specific set of users on the system (e.g., by business unit, office, geography, etc.) or make it widely available to all customers using the system inside a company. Of course suppliers can also opt to display generic offers as well, relevant to all customers (e.g., "50% off desktop calendars" for the previous year in January). Still, Vinimaya enables this in the context of an actual user that must adhere to specific buying protocols. Even though Vinimaya runs on top of a core P2P system, it is easy to configure to show preferred suppliers first and it can rank and provide visibility to suppliers based both on preferred status as well as their current offers (general or SKU-specific). In other words, Vinimaya can be configured to enforce policy as much as it can to enable suppliers and manage content.
Historically, Vinimaya was often seen as a tool to enable Oracle and PeopleSoft implementations. There is some credence to this observation based on the percentage of historic customer systems. Yet recently, Vinimaya been able to penetrate the SAP and Ariba base more consistently as well, proving that the tool can exist and thrive outside of an Oracle-only environment. Users are also increasingly using Vinimaya across a range of search types (not just vendor or internally managed catalogs) such as searches against inventory, which can be transparent during the course of a search directed at vendors. Moreover, Vinimaya has also branched out from just enabling catalog-based requisitions, focusing on services procurement and contingent labor comparisons, too. For example, users can add different resources (e.g., Java Developer) to shopping carts and compare costs. Rate cards can be attached in this context as well.
Stay tuned for the final post in this series, where we'll conclude with our latest findings from recent reference checks and conversations with Vinimaya users as well as our own analysis of how Vinimaya fits in the broader procurement market today — and how it may fit tomorrow.