Welcome to an on-going series of interviews with the people behind the technologies in Social Business.  The interviews  provide insightful points of view from a customer, industry, and vendor perspective.  A full list of interviewees can be found here.
Tony Zingale – CEO, Jive Software

Biography
As CEO of Jive Software, Tony's responsible for overseeing the company's overall strategic direction, planning and execution. He currently sits on the boards of Jive Software, McAfee Software, Coverity and Service Source.
Tony brings nearly 30 years of experience building profitable, high growth information technology companies. He most recently served as President and Chief Executive Officer of Mercury Interactive, the worldwide leader of Business Technology Optimization (BTO) solutions. Tony successfully grew Mercury to over $1B in annual sales and then engineered the $5B merger with Hewlett Packard which was completed at the end of 2006.
Tony holds a Bachelor of Science degree in electrical and computer engineering and a Bachelor of Arts degree in business administration from the University of Cincinnati. He is a member of the University of Cincinnati Foundation's Board of Trustees.
The Interview
1. Tell me in 2 minutes or less why Social Computing is changing the world for your customers
Tony Zingale (TZ): We're entering a new way to work and do business. We're applying the right parts of the social consumer technology innovations over the last few years to the enterprise. Social Business is not about having fun, connecting with friends, or looking at photos. It's about getting work done more effectively and making it more collaborative, engaging and rewarding. We have seen wide adoption across all industries, and not just with the tech workers. Industries such as consumer retail, health care, and financial services are all looking to change the way they work with Social Business. This change is disruptive and widely adopted.
Our customers see a strong business value statement behind this adoption. Some benefits of internal communities include a 40% increase in employee connectedness, 30% more ideas being generated, 30% less email and 30% increase in employee satisfaction as they get connected — and being connected means more retention.
On the external side, customers are reporting 30% higher brand awareness, as well as big cost savings from the decrease in support call volumes — first call deflection because a customer resolves one anothers problems. We see better sales across sales teams, sharing of sales materials (normally) stuck in portals and content management systems. Customers just seem to buy more products and services whether at Nike, VMware, Charles Schwab, and others. Social is delivering real business value.
2. What makes social computing disruptive?
(TZ): Enterprise productivity or the work environment that the enterprise utilizes to be productive is broken. We've had no innovations in the enterprise in last 15 years! The last breakthrough was CRM. Cloud in general is also great but it's a delivery vehicle.  The enterprise has been broken and is idea bankrupt.
Why? First and foremost reason is this incapability to be disruptive because there is a void of something new in the enterprise.  What we see in our personal lives is much more powerful.  For example, you tweeted before our meeting.  Facebook, Open Table, and Yelp! are all on smart phones.  We go to work and it is anything but productive and ubiquitous. This is why Social is so disruptive. It changes how we work to be more collaborative and  puts us in touch with our community base.  People want to get to the expertise to get their job done. They don't care who's on the org chart.  If they have meaningful information that's what we care about.
For me personally, I've been a CEO, retired, and on boards. It took something this dramatic to get me back into the game. I'm excited about this disruption. The change we're seeing is not just with innovative brands but with large traditional brands, who are embracing it because of a dirth in productivity in the enterprise apps market.  This is what's disruptive. We thirst for the productivity of what we have experienced in the last 5 years in our personal lives.
3. What is the next big thing in Social Business software?
(TZ): We are still early on. Having met with Geoffrey Moore, he would say and I would confirm that we are still in the chasm.  Although we have 3000 customers across all the industries and 15 million users and internal employees in social or external communities, we have embraced the early adopters and the innovators. The tornado hasn't happened yet but the clouds have moved in.
Social can be very noisy if it's not filtered.  We need to get the right info from the right people or community at the right time.  It would be nice if important or relevant information was recommended to me because I missed something.  We will see a lot of focus on big data and enterprise social graphs that deliver content proactively and intelligently to improve communications. To the tune of the business metrics described earlier, this is why we bought Proximal Labs — we believe that the future of work is personalized by delivering the right information to the right person at the right time.
4. What are you doing that's disruptive for Social Computing?
(TZ): We're making Social Business happen. We're not doing sales automation or parlaying content management to do this. We're purpose built. We're evangelizing the concepts in the market place. We call it the new way. We are doing our part to push this forward. We've raised $57M from Sequoia and Kleiner Perkins. We've made 3 acquisitions in the last year, OffiSync being the most recent one. With OffiSync, we're bringing the Jive Social Business platform to where the work is. The workforce and the enterprise lives in their Microsoft desktop. We're bringing the Jive social paradigm to the social desktop.
5. Where do you see technology convergence with Social?
(TZ): Where I see the convergence is in wide adoption. We must move from the phase we are in now and get to 'the tornado,' similar to what we saw happen with other technologies such as CRM. Now, enterprises are required to have a closed loop system, a ticketing system for service, and sales automation. Social Business will also become must-have in the enterprise. It converges with systems in place. The vendor community has to navigate through this. Just being disruptive is not good enough. We have to connect to Office and Outlook and Documentum and SAP. Our challenge is to take the systems of record in place, integrate them in the social 'stream' to bringing context, and liberate the content that matters to the worker to get the job done. We're still in the chasm, we're not there yet. Hundreds have crossed the chasm. Hundreds of thousands of employees are using it. But it will get better when we see more accelerated adoption and more mature implementations
6. if you weren't focused on Social Computing what other disruptive technology would you have pursued?
(TZ): If I wasn't doing this, I would be lowering my golf handicap and being a better skier as well as a more frequent speaker at local MBA programs.  Some would say that 30 years of this is enough.  I'd be bettering myself athletically and giving back to the next generation.
7. What's your favorite science fiction gadget of all time?
(TZ): Ray, I'd have to go with the Star Wars Light Sabre.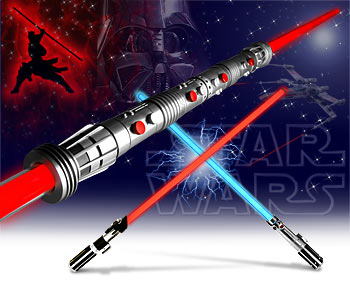 Your POV
What do you think? Got a question for Tony?  Add your comments to the blog or reach me via email: R (at) ConstellationRG (dot) com or R (at) SoftwareInsider (dot) com.
Additional interviews will be added and updated!  To be considered for the series, please reach out to Elaine (at) ConstellationRG (dot) com.
Reprints
Reprints can be purchased through Constellation Research, Inc. To request official reprints in PDF format, please contact sales (at) ConstellationRG (dot) com.
Disclosure
Although we work closely with many mega software vendors, we want you to trust us. For the full disclosure policy, see the full client list on the Constellation Research website.
Copyright © 2011 R Wang and Insider Associates, LLC All rights reserved.