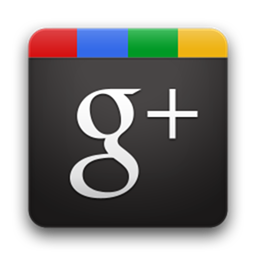 Like a lot of my peers I have been immersed in Google Plus for the last week and I have to give credit to Google for really getting this one right. The sharing mechanism is very accessible, Circles offer welcome segmentation of your social graph, and most importantly, it's fun to use.
Much of the commentary has centered on what a successful Google + means for Facebook but I disagree that this is represents a severe near or medium term threat to Facebook. What it does harken is a form of arms race between the two companies that is ultimately good for users.
There are two major losers worth highlighting, Twitter and Tumblr. We won't see the effects of G+ on either service for some time but I forecast that as G+ mainstreams that Twitter and Tumblr activity will plummet.
Twitter's defining feature is both it's strength and it's limiting factor, 140 characters. Tumblr use over time has grown as Twitter itself grew, and I think a major factor in their growth is the mainstream acceptance of short form sharing. Like a lot of people I started to use my Tumblr blog to share links with short text snippets that provided context, and I enjoyed the photo and video sharing which embeds the media blob rather than link to it.
I wrote about my shift to Tumblr here, saying last year that:
Twitter and Facebook will continue to be important channels to push content through but rather than creating content in those networks I will, whenever possible, post through Tumblr. I will continue to "talk" with people through social networks and Facebook has some unique capabilities that I will take advantage of.
G+ is essentially a better Twitter+Tumblr for me than combining the two services could ever be. I get the realtime effects of an activity stream on top of easy content sharing tools, and I get the ability to provide a high degree of context in both what is shared and in the interaction because there is a threading model for replies.
Lastly a word about Circles. Google is providing a good starting point with Circles but it's not the end game because being successful with Circles is entirely a function of your discipline in maintaining Circles, it's like email folders in this respect.
We really need to get to a point where dynamic Circles can respond to a person's interest graph as well as their social graph. In this model content would be shared not on the sole basis of who I targeted with it but as a response to what people are actually interested in.
I am making an effort to maintain my Circles but I don't enjoy it nor do I believe that it is a model that the mass market will adopt, even though the notion of segmenting a person's social graph is entirely reasonable and highly practical.