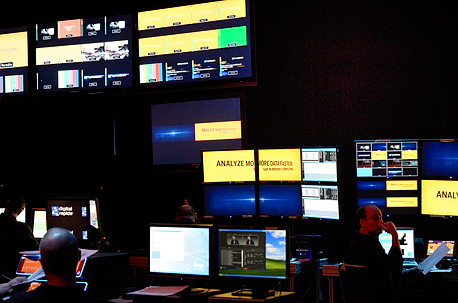 Many web users do not recognize the importance of privacy and security, a problem destined to become much worse before it gets better.
If you thought the Dropbox terms of service were problematic (here and here), then look at Google's (emphasis added):
You retain copyright and any other rights you already hold in Content which you submit, post or display on or through, the Services. By submitting, posting or displaying the content you give Google a perpetual, irrevocable, worldwide, royalty-free, and non-exclusive license to reproduce, adapt, modify, translate, publish, publicly perform, publicly display and distribute any Content which you submit, post or display on or through, the Services. This license is for the sole purpose of enabling Google to display, distribute and promote the Services and may be revoked for certain Services as defined in the Additional Terms of those Services.
On the surface, it seems rather innocuous, intended merely to give Google permission to transmit your data across various networks onto all sorts of mobile devices. However, Google demands extremely broad rights from users. Under what circumstances would you sign a contract giving someone such free range with your intellectual property?
Salesforce.com. As a point of comparison, let's look at the Proprietary Rights section of Salesforce.com's Master Services Agreement. Salesforce's language is clearer, more restrained, and far less invasive than Google's (emphasis added):
You authorize Us to host, copy, transmit, display and adapt such applications and program code, solely as necessary for Us to provide the Services in accordance with this Agreement.  Subject to the above, We acquire no right, title or interest from You or Your licensors under this Agreement in or to such applications or program code, including any intellectual property rights therein.

We acquire no right, title or interest from You or Your licensors under this Agreement in or to Your Data, including any intellectual property  rights therein.
Salesforce.com's privacy policy adds:
Salesforce.com will not review, share, distribute, or reference any such Customer Data except as provided in the salesforce.com Master Subscription Agreement, or as may be required by law.
Jive Software. As another point of comparison with Google, I reviewed Jive Software's various legal agreements. In general, if you post content to their website, then Jive is free and clear to use, transmit, and adapt it like Google. However, their product license agreements have no discussion of customer content.
Twitter offers another worthwhile data point to consider; here's the relevent section from Twitter's privacy policy. Like Salesforce, their terms bound the issue more clearly than does Google (emphasis added):
We engage certain trusted third parties to perform functions and provide services to us. We may share your personal information with these third parties, but only to the extent necessary to perform these functions and provide such services, and only pursuant to obligations mirroring the protections of this privacy policy.
As you can see, privacy and data ownership policies, not to mention disclosure of these policies, vary from one software vendor to another. In an interesting post, enterprise strategist Chirag Mehta suggests that cloud providers should think more carefully about terms of service:
[Y]our product design includes getting the TOS and End User License Agreement (EULA) right before you open up the service. The way the most TOS and EULA are worded, an average user can't even fathom what the service actually does, what information it collects, what it shares, and most importantly what's that it absolutely won't do.
So, back to Google; an article on MSNBC [update: link suddenly went dead] agrees that Google Plus is a potential privacy landmine for users:
Combined with Google's terms of use, careless conduct — such as posting messages on the network that you really should not be posting — could be a recipe for a privacy nightmare.
I see a world of pain coming out of these privacy policies.
Advice to consumers: There is no privacy on the consumer web; assume everything you post is either public today or will be tomorrow. Enjoy the web, but be smart when posting private information.
Advice to CIOs and enterprise decision makers: As always, life is more complicated for the enterprise. Although Google Plus may become the default public social network, it's absolutely not a private repository for corporate intellectual property. Remind employees that Google Plus is a general-purpose communication tool to be used only when privacy and security don't matter.
Update 7/11/11: I spoke too fast about Twitter's terms of service. Here's their language:
We may modify or adapt your Content in order to transmit, display or distribute it over computer networks and in various media and/or make changes to your Content as are necessary to conform and adapt that Content to any requirements or limitations of any networks, devices, services or media.
Do you think there a problem with this kind of language, which seems quite broad yet also plays a specific purpose in giving these sites permission to transmit your data?
Photo of screens watching everywhere by Michael Krigsman