We did a combined birthday party for our oldest kids this past weekend. One of the other fathers in the group, who served as a chaperone for the party, has a similar finance, procurement and operations background to many of the readers of this site. Before the party (a trip to the play Pinocchioat our local Shakespeare theater) we got into a heated exchange. We share it now for your reading pleasure in its unedited form: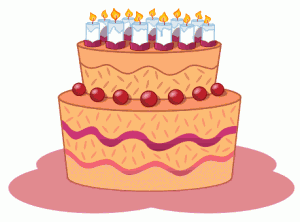 FROM: The Mother (Lisa, editor of MetalMiner, who arranged it all)
TO: Chaperones
Date: July 14, 2011, at 10:47 PM
Hi All (you suckers).
Okay, just kidding but not really. You are the official "adults" enlisted for service this Sunday for the Navy Pier [Shakespeare Theater] birthday extravaganza.
We have 38 kids in total attending and actually, 15 adults (though not all of the adults are actual "chaperones"). If I could ask you (with the exception of the grandparents) to meet us at Nettlehorst School at 1pm, that would be great. Jason and I will wheel over a few items we need for the party.
If you aren't going to make it to the event, just let me know. We are more than covered on our ratios! The plan will be to depart Nettlehorst at 1:20 (on the school bus) for a 1:40 arrival at the west parking turnabout. We'll enter the theater right there and I'll head to the box office to grab our tickets. Then we can all get our seats.
I'm going to try and arrange "friend groups" for the trip (similar to how the school does it). We have hanging badges and chaperones will have them as well. All color coated, etc.
I'll explain the rest of the proceedings as we gather to board the bus. Let me know if you have any questions.
– Lisa
FROM: Jason
TO: Chaperones (and Lisa)
Date: July 15, 2011 at 6:17 AM
If only all school field trips were run by a Six Sigma trained mom…
If anyone loses a kid, prepare for a root cause analysis on the spot 🙂
– Jason
FROM: Chaperone #5
TO: Group
Date: July 15, 2011, at 6:56 AM
To empower us all to meet Lisa's expectations, would you be willing to provide some transparency around the performance dashboard metrics that Lisa has prepared for this endeavor?
FROM: Jason
TO: Group
Date: July 15, 2011 at 7:02 AM
Yes, we are providing iPads preloaded with Tableau for real-time KPI monitoring, reporting, charting, etc. I am also running a SAS regression party (borrowed a mainframe) afterwards so we can really dig into the actual performance. You are being watched and the winners will be invited back for the next episode… 🙂
FROM: Chaperone #5
TO: Group
Date: July 15, 2011, at 7:25 AM
Would recommend you make this cloud based and mobile web browser delivered rather than locally hosted on a device (that is so 2009) … advantages are scalability, accessibility, reliability, security, and of course would be OS-agnostic for those stubborn blackberry users (you know who you are).
How about also complementing the event post mortem regression analysis
with a Conjoint (multi-attribute compositional modeling) analysis-driven attendee survey. Will take the bias out of the expected 5-year old and 8-year old responses.
FROM: Chaperone #7 (a lawyer)
TO: Group
Date: July 15, 2011, at 9:01
This email chain is awesome.
I'm no six sigma black belt but I can provide waivers of liability for parents to sign.
That will take some pressure off the chaperones…
FROM: Grandma
TO: Group
Date: July 15, 2011 8:57:37 AM CDT
Okay! Those of us of another generation only speak English.