We all have our vices here in the Spend Matters office. Sheena will barely say hello before she's ingested at least two cups of coffee. I personally drink (daily) more green tea than probably a small town in Japan does. And the whole office has a penchant for wandering into the fridge every Friday afternoon to see what the beer of the month club has delivered. There are legal drugs and illegal drugs, all mis- and over-used in their own ways — and it's my opinion that some of us in procurement are headed down the intervention path in terms of our own software drug. And that's Microsoft Excel.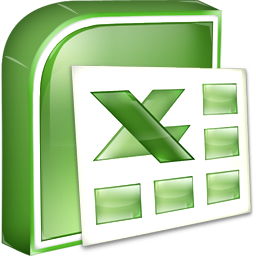 Excel is a drug. It's easy, it's quick. The fix — come on you analytical and quant junkies, you know who I'm talking to — is omnipresent. It's become an operating system for corporate life. And a dangerously addictive one at that. There are further parallels with Excel and addictive and dangerous societal drugs including the fact that no strata of society (or the corporate world) are safe. Indeed, drug use and addiction can be as high in certain corners of expensive suburbs and ritzy urban zip codes as the more dangerous corners of run-down, urban neighborhoods. The same is true of Excel, as it's become the go-to fix for both high and low-performing procurement organizations. Yet there's one even more insidious thing about Excel than addiction, and that's the fact it's considered acceptable and encouraged by everyone instead of just an immediate, self-selected peer group.
Regardless of the corporate company you keep, Excel is ubiquitous, as common as scotch and cigarettes in Mad Men. This overall analogy (and the reason for my rant) will become even more clear when we dig into an outstanding piece of recent thought leadership and research conducted by CombineNet that explores the prevalence of Excel use alongside eSourcing and procurement suites. The findings are downright scary. Even in the best of cases, in top performing centralized procurement organizations, we're surrounded by scores of pivot table and macro junkies. The numbers speak for themselves. Stay tuned as we explore some of the high level findings about the Excel epidemic and what we can do about it. And kudos to CombineNet for taking the time to do the survey work around this corporate addiction.