Today Get Satisfaction announced that we have successfully closed a new round of financing, led by Bruce Cleveland at InterWest Partners. It's a validating moment for all the hard work that the team has undertaken, particularly in the last year and a half.
Despite the fundraising process being a major MBO for me over the last 3 months, I find myself surprisingly "not in the moment" in terms of celebration. I think this is a result of realizing that closing the financing is not an end point but a starting point, and when you are at the stage we are in the expectations on us are focused exclusively on execution and competitive position. There simply isn't a lot of time to celebrate what we did yesterday.
In other words, we're past the point where figuring things out is a primary focus… and to the credit of our entire team this is why we had such a smooth fundraising process that closed in a reasonably short period of time. We have developed the business to a point where we know what we are selling, how our customers derive ROI, and we have a strong perspective on the market today and tomorrow along with where we fit.
We are no longer a startup… this most recent round of financing affirmed that we have crossed over to growth stage. This is a great accomplishment and represents an enormous collective effort by every single person in this company, and the company is a lot bigger, approximately 40 people up from 12 at this time last year.
From here on out we need to continue executing as well as we have been, establish an externally accepted competitive profile in a defined market, land-and-expand in our major customer accounts while we also continue driving customer growth on our zero-touch web channel, develop more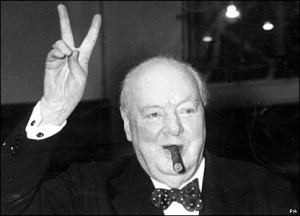 distribution channels, deliver on a significant product roadmap for this year and next, and lastly, continue building a world class team.
"Now this is not the end. It is not even the beginning of the end. But it is, perhaps, the end of the beginning."
Sir Winston Churchill, Speech in November 1942