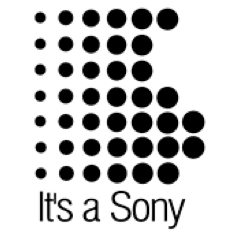 I remember that as a teenager and young professional in my twenties, Sony was the brand to buy (if you could afford it). Remember how good that yellow sports Walkman sounded and looked? Or how, for that matter, a large screen — 27 inches would do it back then — Sony TV monitor in a living room was bound to draw the admiring stares of friends coming over to watch the game? That was back when Sony actually stood for something in terms of popular perception as having premium-branded products. Today, brand awareness of Sony across many product lines has dropped considerably. And it's my view that Sony, the brand, now stands more for what not to do in supply chain risk planning, mitigation and management than having anything to do with premium product anything.
Indeed, consider Sony's most recent quarterly report, as reported by The Wall Street Journal, which suggests that Sony "swung to a net loss in [its] fiscal first quarter, stung by the impact of the March 11 earthquake, and lowered its earnings outlook…" Even though "Sony said operations that were hurt by the earthquake are recovering faster than expected, particularly for semiconductors and other components sourced from the company's domestic supply chain…the company is sticking with its previous estimates of total quake-related damage of ¥440 billion in lost sales and ¥150 billion in operating profit."
Let's look at those numbers again for a minute. Sony lost over $5 billion in revenue from the earthquake in large part because of its inability to adapt a highly localized supply chain in a crisis setting. And on the operating profit side, the earthquake will hit Sony's earnings by nearly $2 billion. But such numbers only tell part of the story. Consider just two other costs:
Reduced consumer loyalty from customers looking to buy Sony products but without options available (who have the choice, in many product categories, of Chinese, Korean or other Japanese alternatives)
Business customers who will now attempt to diversify their spend away from Sony (e.g., semiconductors) by developing other suppliers to reduce future supply risk that comes from sourcing too much spend with one unprepared supplier. The earthquake certainly gives Sony B2B customers a chance to make a move, redirecting some spend away while also "saving face" because of the need to sustain their own business momentum
Let's hope Sony can eventually get its product mojo back again some day. In the meantime, we should all look at Sony as a useful business case in building support and investment for our own supply chain risk planning efforts — in hard and soft dollar terms.