HP's PDAs and phones never received management attention. How do I know? Because they relied on off-the-shelf components for everything including software. It indicated that the value to be offered was in "leveraging" (there's that word again) their brand and distribution. The value of HP was not to build something great–something that required blood, sweat and tears. —Horace Dediu
This is the difficult, but necessary thing for a large company: to innovate something that's not only new, something that people want to buy, but, most important, that your competition can't steal from you. You need differentiation.
Not only do you need something people want, but some way to get people to give you money instead of giving it to someone else. This reason could be a new technology, better way of doing an existing technology (most people think this is done with "design"), or it could be more efficiently bringing that thing to market (usually meaning: you're the cheapest option).
Does Apple have some secret monopoly on making well designed, well constructed, easy-to-use gadgets? I want to love your products. I really really really do. Just make amazing shit. That's the only rule. –"Unedited Thoughts About Technology Better Left Unposted"
The issue with technology is how quickly it becomes a commodity: while everyone needs one, there's little difference between different options, so customers buy on (lowest) price.
There's a different kind of commodification that happens a lot in the technology world: winner takes all. If your technology is "commodified" but you're the only supplier, you get all the cash for it. Windows is like this in desktop OSes, Google in search, Facebook in "social," and Amazon seems like it in cloud. In a winner take all market, there is, indeed, no second place. Anti-trust is the danger there. In the winner-take-all strategy, if you don't have US and EU regulators knocking on your door every quarter, you're not capturing enough of the market – just don't capture too much.
So while you may bring something genuinely new to market, unless you defend against competition or can win "all" of the market, you won't have differentiation for long. This is what I see people miss all the time – and why open source continues to be so troublesome for some: it's great that you've got awesome technology, but assuming you want to make a business out of it, why am I going to buy it from you instead of the 3-5 other vendors?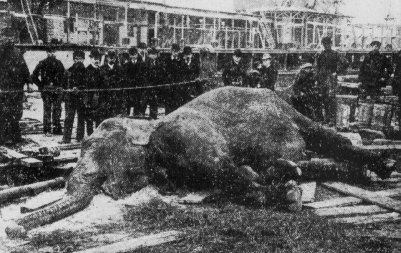 They say Edison would go around and electrocute horses with Tesla's competing product to show how dangerous it was and how safe his DC electricity was. And even an elephant! Of course, marketing-cum-deception isn't really the best, or most ethical, method for differentiation.
You need something that keeps customers away from your competition or, put the other way, coming to you. Otherwise, it's just patents, but the actual technologists don't seem to like that form of competition.