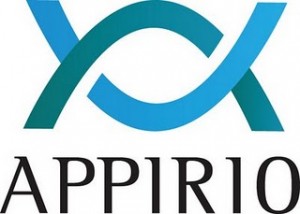 This morning, Robin Wauters at TechCrunch reports that cloud solution provider Appirio takes an additional investment from Salesforce.com and GGV Capital. The cash is presumably to fund global expansion into Europe and Asia. This is significant as its one more data point that supports two realities:
That the Cloud is getting large scale traction, and even in relatively more conservative/slower moving markets across the pond.
More importantly, to go SaaS, services will be required. In the enterprise (large buyer) context, we can finally put the myth of turn-it-on-instantly and in a vacuum, to rest. And its a good thing.
From my vantage point, we see a few more data points that are germaine to the enterprise social software world in particular but have a bearing on cloud adoption:
Our collaboration and social strategy work sits atop both cloud based and on premise solutions. Ironically, we have more hi-tech 'early adopter' clients that are using on premise software, and what might be called 'stodgy' regulated industry clients such as global banks and healthcare providers using cloud based social software solutions. This is not a cloud vs. on-premise argument. That's another post. But the take away is that its time to shed preconceived notions of which kinds of organizations are ready for SaaS based consumption and which are not.  It's not even trending by industry any more. Sure, some organizations won't move off premise for a long time but its foolish to apply age old segmentation methods for where the cloud is applicable. Even the old regulated industry label doesn't apply – we have institutional, commercial and retail banks who use cloud based solutions. So there.
Our service lines precede the work of internal dev teams or SI's such as Appirio and others. We craft business and operational plans, and functional and integration roadmaps that are needed to accelerate business performance objectives. These become the playbook for developers as they deploy and connect social and traditional enterprise apps. If I had to pick two of the common business process engineering areas that we see most it would be the applicability of social and collaborative concepts to sales and marketing (system: CRM) and human capital management (system: HR/HRIS). In both these areas, connecting social and cloud based / on-premise enterprise systems is a natural outcome at some point in the collaborative roadmap to provide the adequate collaborative context. Without this, collaborative programs immediately pose medium to high risk with respect to sustainable usage. Cloud services is needed to blend the best of process and social together, especially when either one of these two applications is behind the fire wall.
In the collaboration world, simplicity in collaboration trumps forklift solutions, any given Sunday. In a drive to connect people, using simple technology that requires minimal behavior change but comes with the needed security and usability is seeing far more traction compared to solutions looking to add Engagement AND replace MS Office AND replace SharePoint AND replace CMS. Cloud and hosted solutions generally focused on connecting people with people and with necessary data and content are less daunting than massive systems integration projects at the application server level. Again, not appropriate for everyone but true for an increasingly growing set of large co buyers.
Next week is DreamForce 11, Salesforce.com's annual user conference. Lots more to come on this topic.