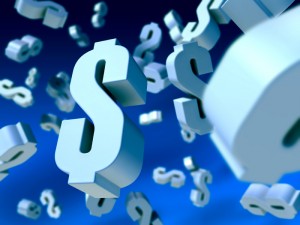 Most fundraising presentation we see include two pieces of information: the company's position relative to its competition, hopefully through rankings created by industry analyst groups, e.g., Gartner's Magic Quadrant or Forrester's Wave, and the list of awards and recognitions the company has received, e.g., the Inc. 500 award.  During an initial presentation these two pieces of information are never particularly important.  However, they play a more significant role later on, if we proceed with a more detailed analysis of a company while we consider the investment opportunity.  A couple of weeks ago AlwaysOn announced their list of the annual 250 top private technology companies.  Ten of the selected companies are Trident Capital portfolio companies (8thbridge, Appia, Extole, Exelate, Host Analytics, JiWire, Jobvite, mBlox, Pivotlink and Qualys), some making a return appearance in the list.  A few months ago, several of our SaaS portfolio companies (Host Analytics, Pivotlink, Qualys and Voltage Security) were recognized by JMP Securities in their annual Hot 100 Best Privately Held Software Companies list. In addition to some of these companies being included in these lists, they also figure prominently in the relevant category rankings created by Gartner and Forrester.  These two recent recognitions got me thinking about the importance, or futility, of private company rankings, Trident's contribution to the success of the selected companies, as well as about how the companies can be using such recognitions to benchmark themselves and continue to improve their performance.
It is easy to become cynical about many of these Top X lists (X can be practically anything these days) that have proliferated over the years.  Often enough just paying a fee will guarantee a company's selection as being top in some category.  For this reason, before we determine whether we should care about any such recognition, we try to understand the process by which a ranking was created.  We consider the how many companies were evaluated overall, the type of companies that were considered, the evaluation criteria used, and the backgrounds of the selection committee's members. For example, we found out that for this year's group of top 250 private technology companies, AlwaysOn's selection committee considered over 1000 such companies (not all venture-funded) and evaluated them in terms of innovation, market opportunity, commercialization ability, shareholder value creation and media buzz.
Let's turn now to Trident's role in the success of these companies.  The portfolio companies mentioned above belong to one or more of Trident's four core investment areas: SaaS/cloud, adtech, security, healthcare IT.  To better appreciate how our firm works, it is necessary to briefly describe how we approach each such core investment area.  For each of these areas we:
Form a separate investment team that is responsible for sizing the overall market opportunity, e.g., search advertising is a $15B market growing at 7% annually, segmenting the market into relevant subsectors, e.g., for search advertising relevant subsectors include keyword management, campaign management, SEO, tracking the company ecosystems and market dynamics that develop around each subsector, developing in-depth knowledge about the management teams, operations and performance of the public and private companies participating in each subsector, formulating area-specific investment theses and leading investments in the companies that satisfy one of these theses.
Create a portfolio of related investments.  For example, our adtech portfolio consists of Turn, Exelate, Jiwire, Sojern, Kayak, and Elucido.  Note that each of these companies belongs to a different subsector within adtech.
Recruit an advisory board whose members periodically meet with the relevant Trident investment team to provide us with detailed market insight, recommend areas of investment, review our ongoing investment theses, and identify ways to help existing portfolio companies.
Hold portfolio company CEO meetings to enable the sharing of best practices and executive networking.
Work and syndicate investment opportunities with a select set of other venture firms that share our emphasis in the particular area and have demonstrated the ability to add value to a portfolio company.  For example, we have such relationships with StarVest in the area of SaaS/cloud, and with Norwest in adtech.
Maintain an extensive network of executives and entrepreneurs that work with us and our relevant portfolio companies helping us identify the best investment opportunities and then, once an investment is made, contribute meaningfully to the creation of category leaders.
In addition to the benefits a portfolio company reaps from the efforts of Trident's area-specific team and network, it can also benefit from cross-area synergies.  For example, one of our firm's ongoing investment theses is around big data.  While we have not created a dedicated investment team around big data, many of our portfolio companies are big data consumers, producers and/or transformers.  For example, portfolio companies like Pivotlink and Acteea, whose cloud-based software is used for big data analytics, help adtech companies like Turn and Exelate that produce and need to analyze large sets of internet behavioral data, as well as social application companies Extole, 8thbridge and Jobvite that need to analyze social data.  Similarly, these social application companies also benefit from the best practices developed by our SaaS and adtech portfolio companies.  Therefore, the success of portfolio companies and the frequent recognition they receive is the result of an ongoing, multi-year effort by Trident's area-specific teams.  Such recognitions also tend to reinforce a secondary network effect.  Other venture investors want to work with us to take advantage of our sector knowledge and our network of entrepreneurs and executives, further improving our deal flow.  Entrepreneurs and executives also want to be part of our network, either in order to start new companies and again take advantage of our sector expertise, or join the teams of existing portfolio companies because they want to work in companies that have high probability of success.
I started this post commenting on how management teams utilize external recognition their companies receive for their PR value with potential investors. They may also use such awards as an opportunity to generate leads among prospective customers and partners.  However, by just doing so they miss the more important opportunity to benchmark their company's performance against other relevant companies that are also similarly recognized.  Steve Blank recently wrote about the importance of benchmarking when he described the Startup Genome Project that benchmarked 650 early stage internet startups.  In order to properly benchmark their companies, management teams need to analyze the selection process in much the same way we do.  They need to understand the companies that were considered, the criteria used for the selection, the backgrounds of the selection committee's members.  They then need to try to identify the similarities and differences between their company and the other companies that were similarly recognized.  Benchmarking among similar stage companies that have been selected by a group of knowledgeable evaluators under a set of consistent criteria offers a company the opportunity to identify and ultimately adopt best practices in areas such as sales model, customer onboarding, management team composition, and capital efficiency.   Most of the companies, including those in our portfolio, typically compare themselves only against their direct competitors primarily in order to address sales opportunities.  While this is also important, benchmarking plays a different role altogether.
The ongoing achievements of our portfolio companies validate our conviction that investment success during this highly competitive environment and volatile market is based on our area-focused and thesis-driven investment approach and strategy, and on working with companies that have strong management teams, tackle hard business problems that require immediate solution for which companies are willing to pay, and provide this solution through innovative business and delivery models.  Such recognitions also provide unique, even if yet not widely used, opportunities to these companies to benchmark their performance against that of their peers.  Finally, such industry recognitions demonstrate how the work of our internal investment teams and our extended networks can improve the success probability for our portfolio companies and ultimately the financial returns to our investors.