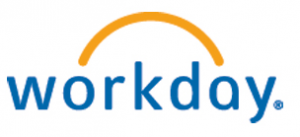 I've been immersed in a full-day briefing with enterprise SaaS vendor Workday today on the company's product and technology strategy. Some interesting tips emerged from Workday's work on mobile that struck me as good advice for any ISV wanting to extend enterprise apps to mobile platforms. So I extracted some of the key insights into this five-point success recipe.
But first, some topline advice from co-CEO Aneel Bhusri about the primacy of mobile platforms: "To me, mobile is the new cloud," he said. "Two years from now, I believe 90% of users will access Workday through the iPad or similar." That's a huge proportion of the user base, although to clarify, it's an HCM user base and the expectation is that most of those users will be viewing information, making approvals or accessing self-service forms. The remaining 10% are typically the 'power users' that are working intensively in the application. Nevertheless, it speaks to the rapid adoption of smartphones and tablets, which have already overtaken traditional clients among Web users. Workday's prospect and customer base is probably skewed towards the early enterprise adopters in that trend, too, but that's going to be true of any SaaS vendor targeting the enterprise market. Here, then, are the five tips, gleaned from what I heard today.
Be on the cloud. "You can't get into mobile the right way until you've got to the cloud." said Bhusri. That's not cloud in the sense of running any old code stack on Amazon or Azure, though. It means having a truly cloud-native, service-oriented architecture with the UI separated off into its own layer so that the application logic can easily be called from a variety of different web or mobile clients.
Have a frequent release cycle. "The pace of innovation and change on mobile is so rapid that you need an underlying service that is changing at a similar pace to be able to keep pace," recommended Christian Pantel, Workday's UI product manager. Workday has a 3-times-a-year release cycle, which means customers have frequent opportunities to take advantage of mobile client updates.
Hire young developers. "In building these solutions we've been focusing in on a younger generation of designers," said Pantel. Workday has recruited "a team of 22-year-olds" to develop its mobile apps, and they're able to make rapid progress by leveraging Workday's underlying web services on the mobile platform development environments such as Apple iOS.
Target C-Level execs. These decision makers want a device they can use on the move to conveniently access information and get things done. "This puts something compelling in their hands they can work with and get some value out of it," said Pantel.
Don't charge extra. Workday makes its mobile applications available to licensed users for no extra charge, working on the principle that mobile will soon become the default client platform. "Mobile is the way of the future for these applications, so it's included in the solution," said Pantel.