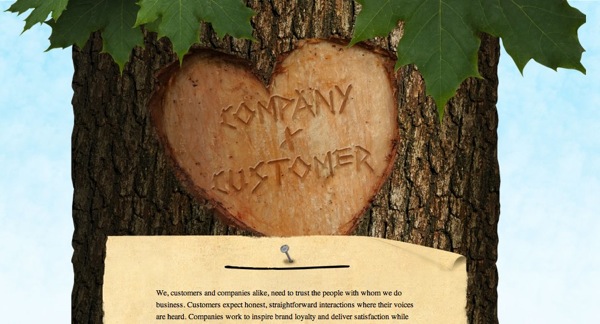 Online community platform provider, GetSatisfaction has a lovely campaign that renews their founders original commitment to the service of customers. They launched a new website that declares a pact between customers and companies we choose to do business with.
We, customers and companies alike, need to trust the people with whom we do business. Customers expect honest, straightforward interactions where their voices are heard. Companies work to inspire brand loyalty and deliver satisfaction while trying to understand their customers better. It is evident that we all have a crucial stake—and responsibility—in transforming the adversarial tone that too often dominates the customer experience.
I've said many times that the contract between prospects and customers, and the organizations they choose to transact with is changing, largely thanks to the social web. Whilst these tenants have always been true, there's no better time to re-affirm it.
Personally, I sit on both sides of the + sign in the diagram above, and I suspect you do as well. As a customer and as a privileged advisor to organizations across the globe, I signed it. So have 600+ people. I encourage you to consider signing it as well.
Head over to the Customer and Company Pact website.