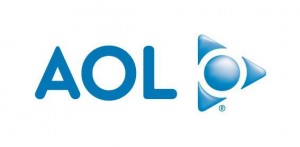 AOL's strategy, the latest new one, is to shift away from being an ISP to being a "next generation publishing" entity. Without parsing what it means to be "next generation" when you are doing what Yahoo has been doing for years, this sounds like a reasonable strategy but the anchor that weighs it down is that the bulk of AOL's traffic comes from AOL's ISP customers and there is no data that suggests a meaningful shift in where site traffic is coming from.
People login to AOL and follow links to AOL sites which generates the traffic that underpins the advertising revenue… facts are stubborn things.
CEO Armstrong says that the content portal traffic is not dependent on the ISP business but the data simply doesn't support that contention, and the content sites that do stand up well on their own have a relatively small unique visitor and pageview count; while we could argue that these are increasingly outdated measures the fact remains that an advertising driven site is dependent on showing strength on exactly these 2 measures.
Today it was announced that AOL is going to shed 2,500 employees ahead of the planned spinoff from TimeWarner, reducing their operating expenses by approximately $300 million annually once the restructuring costs are accounted for. This move suggests that AOL understands that the move away from the ISP business will stunt their publishing aspirations.
Armstrong is giving up his generous bonus for 2009 but far from being the magnanimous gesture from Armstrong it is rooted in the reality that a full blown employee mutiny would have been certain were Armstrong to take his bonus while pink slipping 1/3 of the employees.
Armstrong's (expensive) goodwill gesture: He is giving up his 2009 bonus, which was to be at least $1.5 million. His explanation to employees: "As a member of our team and the person who takes accountability for the results of the company, I am making the decision to forego my 2009 bonus. That decision is a personal one and is not a sign for the future payout of the overall bonus plan for employees."

[From AOL: We Need to Fire 2,500 "Volunteers" | Peter Kafka | MediaMemo | AllThingsD]
AOL is the tech industry's General Motors, it's legacy for many will always be this and spinning it off and buffing up a new media strategy simply won't be enough…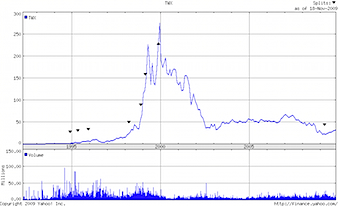 Related articles by Zemanta