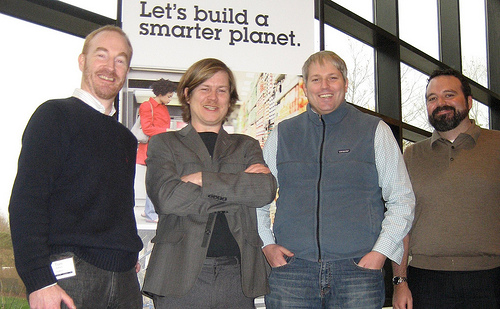 This year's IBM analyst event was much better packed with meaty information than lasts. It seems there's been a fair amount of work – esp. around cloud, but also with Lotus – over the past year. While there was still plenty about IBM's Industry Framework air-ware (key insight here from talking with IBM's John Soyring: at its core, frameworks are about shoring up business process and then tweaking that process and the connecting systems for businesses), that was more the context to rest everything else in instead of the main conversation, as it was in 2008.
And, the four RedMonks were finally together in the same place, as pictured above.
Here's a wrap-up of my notes from the event:
Disclosure: IBM paid T&E and is a client.