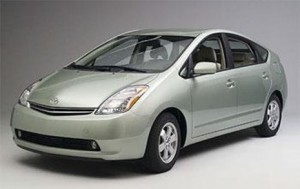 By now, all Spend Matters readers have heard about the massive impact the March earthquake and tsunami had on Toyota's top and bottom lines (not to mention its employees and the employees of its suppliers). Such a tragic story does not have to repeat itself, however, even if a similar disaster occurs again the future. Toyota has embarked upon a series of supply chain risk management investments designed to fortify its ability to produce, distribute and sell automobiles and other products. A recent Reuters storydid a good job of summarizing some of the specific steps Toyota is taking. But might Toyota be missing out on others? We'll explore this topic in a series of posts, starting first with what Toyota has embarked on.
According to Reuters, Toyota is taking three steps to "fight supply chain risks" over the next five years. Shinichi Sasaki, Toyota's Purchasing head, suggests that the first step will be to "to further standardize parts across Japanese automakers so they could share common components that could be manufactured in several locations." Parts rationalization is something North American OEMs have excelled at compared to their Japanese peers over the years. But the concept of cross-OEM standardization of sub-tier parts and assemblies is a more novel — and aggressive — move to battle supply risk.
Next, Reuters summarizing Sasaski noting that "the second step is to ask suppliers further down the chain to hold enough inventory — perhaps a few months' worth — for specialized components that cannot be built in more than one location, or take anti-quake measures that guarantee safety against any tremor or tsunami." We'll explore the topic of inventory and risk in the next post in this series, but for now, Spend Matters would suggest that if Toyota is willing to pay the higher unit price for insisting on a supplier increase in buffer stock (or whether Toyota will have OEM-managed inventory that falls on their books — as opposed to VMI — at their supplier sites) such a strategy would most certainly reduce risk. Inventory is like the Rolaids of supply chain.
Curiously, "part of the second step would involve developing technology that would provide more options for parts and materials, such as substituting rare earths found mostly in China." It's Spend Matters' view that such a move has more ulterior motivations than simply reducing quake/geographic-specific supply risk. Earlier this year, China flexed its muscles by curtailing rare-earth exports to Japan and other countries. Developing a back-up plan by reducing dependence on specific raw materials or by seeking out alternative sources (e.g., Canada, US) once mining efforts ramp abroad makes sense. And no doubt blaming such a move on the earthquake is a great way to save face with supply partners.
Stay tuned as our analysis of Toyota's moves continues.