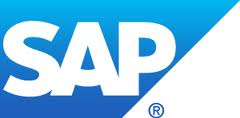 Earlier this morning, we covered the P2P rationale behind the SAP/Crossgate acquisition, while touching upon other points as well. On the surface, the transaction will provide SAP with a market offering to help bring together the space that exists in between buyers, suppliers and partners. Yet SAP is still not going it alone in the P2P network world. SAP Partner Hubwoo remains an integral part of the SAP network offering designed to compete against Ariba and others. In the past 24 hours, Spend Matters had the chance to reach out to both Hubwoo and SAP to get their separate perspectives on the announced transaction as well as the impact, if any, on the combined network offering.
In our discussions, we learned that Hubwoo finds the acquisition a 'positive' move in helping further its relationship with SAP and the SAP ecosystem. Rinus Strydom, Hubwoo's SVP of Marketing and Solution Strategy, told Spend Matters, "It makes the partnership between Hubwoo and SAP on the Network [solution] closer." In Rinus' view, "this is now a two company partnership versus a three company one [that shows] SAP is clearly making a strategic move into the B2B integration space. Having our network as an extension of their standard B2B integration offering is a positive for us and all SAP customers."
A source close to SAP echoed Rinus' perspective and noted that even though the announcement had just occurred and both organizations are still in the planning phases — the deal is not expected to close until November — that "we don't expect any negative impacts on partner relationships such as Hubwoo, since they were already using Crossgate as their plumbing for SAP clients. This really just strengthens that three-way partnership — it's now just a dual partnership."
With the Crossgate acquisition, SAP customers will have more complete choices than ever in the electronic invoicing/invoice automation area. Partner options from vendors like Hubwoo and Capgemini (IBX) will continue to provide SAP customers with alternatives to market leaders like Basware as well as P2P suite vendors like Ariba — in addition to SAP's own offering. But SAP will now have a more complete offering to sell on their own paper as well, enhancing the capability of the current Open Text solution they resell.
My contact at SAP suggests, "Open Text and Crossgate are complementary solutions regarding e-Invoicing. Crossgate ensures the compliance aspects with tax and regulatory as the invoice comes in the door, and then Open Text shuttles the invoice through the process of exception management, workflow, etc. on through to payment. Open Text is an 'any source' solution regarding where invoices originate and can take them from the Hubwoo network, a Crossgate EDI connection, etc." It's Spend Matters' view that a more integrated Crossgate/SAP/Open Text solution for e-invoicing will ultimately provide SAP customers with a tighter solution coupling in this crowded market segment.
In examining the procurement perspective, the Crossgate acquisition solidifies SAP's keen interest in building out a more network-driven connectivity solution in the procurement/SRM area. SAP suggested to Spend Matters that they're seeing "a significant uptick in interest and deals for network services particularly on [the SAP] side since we started selling the Hubwoo network directly on SAP paper. Some of these have been quite sizeable." Moreover, some of these are takeaways from competitor networks. "There are a significant set of Ariba defections to Hubwoo, not necessarily all SAP customers but there are several among them," my source notes. "Some of these are extremely large enterprises."
You can be sure that Ariba and others in the market won't just sit still and watch SAP undercut largely commodity P2P connectivity transactional pricing models in the indirect procurement space and build differentiated connectivity solutions in direct materials with their newfound network plumbing capability. Next week, we'll provide our own perspective on the Crossgate acquisition, including what it means for SAP network customers, prospects, competitors and partners (including partners it also competes against). We'll also offer our own perspective on what we'd do if we were wearing SAP's shoes to build further differentiation into their network.
Related articles