This is a devastating expose on the dysfunctional upper echelon at HP:
"The company is coming apart at the seams," said one person familiar with H.P.'s operations. "Because they may or may not be selling the PC business, the enterprise side is completely frozen. The business customers who buy tens of thousands of these machines along with support contracts are shutting them out. Dell and Lenovo are all over these accounts. They're having a field day. H.P. is self-destructing." A full-page ad in major newspapers trying to reassure PC customers did little to assuage doubts.
I feel sad and pissed off at the same time… HP is a company that literally defined Silicon Valley at one point but has become in more recent years the laughingstock as the company that went out of it's way to snatch defeat from the jaws of victory.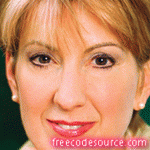 When Apotheker was hired there was a lively Enterprise Irregulars thread on the news and several people expressed dismay that HP had just hired a CEO who understood only $4b of HP's $126b in annual revenue, and that observation has never been more poignant than it is today.
In the wake of the last week's public airing of Apotheker's fate, he is done at HP and I feel bad for him personally because after this it is hard to imagine any scenario where his professional reputation recovers. While he should have known this was not a good fit for him the fact is that HP's Board of Directors was tasked with finding the right person for the job, not the person who would say yes.
HP's Board also should be overhauled, and by overhaul I mean completely replaced. Shareholders have suffered tremendously on their watch and the history of Board dysfunction going back to Fiorina needs to be addressed. Exhibit A for the case that they are unwilling to acknowledge their failings is the news that they are considering Meg Whitman as interim CEO.
UPDATE: Kara Swisher is reporting that Whitman will in fact get the CEO role at HP, as early as today. HP has gone from a CEO with experience in 3% of their business to a CEO with experience in 0.00%. Brilliant.

Related articles