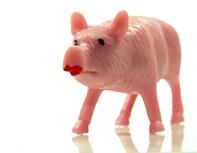 Let me preface by saying I'm a SaaS bigot. My SaaS bigotry stems from nearly every vendor that has rushed to plastered a "look at me, I am now SaaS" on their front door (metaphorically speaking of course). Borrowing a phrase from my friend Anshu Sharma of Salesforce.com, "…you can't put a car on a ferry and call it a ship".
The term SaaS itself has taken on its life of its own and continues to be a topic of confusion for today's HR audience. I always encourage folks to read Naomi's definition of SaaS or as she calls it "Bloom InFullSaaS". Yes…she is much smarter than you and I so let me offer my "cliff notes" version (and the simple criteria we follow at Cornerstone OnDemand):
Multi-tenant (or as I refer to as 1 product, 1 version) – ALL products are running on the same code base, leveraging the exact same infrastructure stack with ALL customers running the SAME version AT ALL TIMES.
Seamless upgrades – New enhancements are automatically available (in the Cornerstone case, on a quarterly basis). Nothing is required of the customer to install, deploy or take advantage of the updates.
Fully configured – Any modifications or changes are managed through configuration and not via changes to the actual code (also known as customization)
Fully managed – The vendor manages all aspects of the infrastructure including backup, disaster recovery, etc.
Self-provisioning – Simply stated, the customer can deploy and change the system without dependency on the vendor to make changes (to be clear, most customer still require some level of service from the vendor to accelerate deployment and leverage best practices)
All of this stuff is great and all but there are also significant benefits to both the customer and vendor which I will be sharing in a later post. In the meantime, I encourage you to dig under the covers to understand when a vendor sales executive says, "…ahh, yes we are SaaS", you know if they are a car on a ferry or a ship!