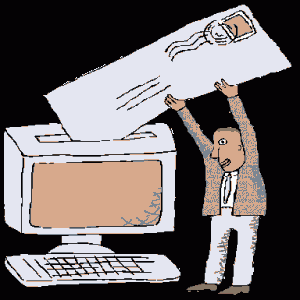 Courtesy of Basware, I've have the chance to recently dig into the results of the Institute of Financial Operations/IAPP 2011 E-Invoicing survey report, which examines adoption trends and needs/wants of those in the market for electronic invoicing and invoice automation solutions. Basware sponsored the study, although it is not solution-focused in any manner (aside from connectivity methods and formats). More important, it's probably the best piece of recent survey work out there in terms of electronic invoicing adoption trends and I strongly recommend joining the IAPP to get your hands on this sort of material if you're looking to build a business case internally around P2P — for both procurement and finance.
In a series of posts looking at some of the results and findings of the survey, we'll cover the most salient points to understanding the state of electronic invoicing today as well as the pressing needs likely to drive adoption in the near future. Even though the findings could be more positive, there's no need to sugarcoat the current state of adoption in North America. In the forward to the study, Basware's Bob Cohen calls out the sad state of affairs for adoption in general. To wit, "Fewer than half of the companies surveyed have e-invoicing in place, and fewer still — less than 20 percent — have full integration of purchasing, accounts payable, and accounts receivable operations. Many of the companies that implement e-invoicing need to improve automation in other areas; nearly half of these companies still use manual methods, printing out e-invoices they receive to process them."
Perhaps it's not surprising that 41% of respondents reported that their invoicing programs "could be improved significantly" while another 48.5% suggested that their programs "could be improved somewhat." Systems — or a lack thereof — are a major hindrance in adoption, but we'll get to that a bit later in our analysis. Even more alarming are the numbers surrounding the actual ability of companies to receive invoices that are fully electronic (e.g., "legally recognizable invoice data files that can be passed directly to a computer system without manual keying").
In this regard, in a "typical month," 59% percent of respondents suggested that "fewer than 20%" of their invoices were "fully electronic." 11.9% and 8.8% of respondents respectively reported 21-40% and 41-60% of their invoices were fully electronic. Only 2.7% of respondents reported that over 81% of their invoices were fully electronic.
Of course what is most alarming about the low rates of penetration is that the benefits companies are missing out on. In an upcoming Compass series paper (E-Invoicing Comes of Age — Discovering What's Possible From the Latest Electronic Invoicing/Invoice Automation Capabilities) that we'll be publishing later this week, we note in the forward that "the tragedy of limited adoption of electronic invoicing programs within procurement and finance organizations in the US and other parts of the world is that proper system and process enablement is always, in 100% of cases, the missing link between making AP an asset to organizations versus a liability."
Moreover, Spend Matter believes that companies are missing out on getting more from assets they've already invested in: "Perhaps the largest benefit from successful electronic invoicing deployments is the incremental gain organizations reap from more effectively leveraging other application assets they've already put into use such as eProcurement systems, direct procurement systems and supplier management tools that can drive validation and vendor compliance," we observe in our forthcoming analysis.
Stay tuned as our analysis of the latest IAPP/Basware continues. And also look for the upcoming Spend Matters analysis of the electronic invoicing opportunity as well. We promise to bring life to the world of AP from a cost savings and working capital angle that even the most curmudgeonly procurement types stand to learn from.