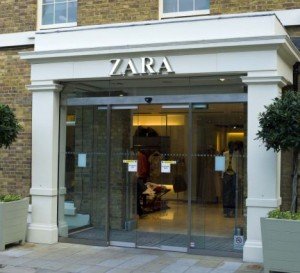 Supply chain slavery is a topic that's getting more attention than any time in recent memory. CNN and others have covered the topic in detail of late, calling attention to a new website and mobile app "created by the U.S. State Department and a watchdog group" that offers to pinpoint your "slavery footprint." When I went to take the survey last week, I was surprised at the response I got on a site backed by the US government: "Due to overwhelming global traffic on slaveryfootprint.org, we're switching over to servers with 50 times the capacity [as before]. We'll be right back though, so check in soon." Clearly, consumers are more than curious to know their slavery footprint. No doubt, procurement and operations organizations should react to this interest by taking action and rid their supply chains of this type of labor.
In the first installment of this post, we shared some of the programs Zara has undertaken in their Brazilian supply chain to end slavery. We'll continue this analysis today, sharing two strategies Zara has ordered which we feel other organizations should consider as well. The first is the launch of a "dedicated toll-free number" supervised by non-Zara employees, with the "main purpose [being] to create a channel for citizen cooperation through which the company can become aware of and resolve possible irregularities within the shortest possible timeframe." This will also help pinpoint other labor issues within the Zara supply chain.
Additionally, Zara is working closely with an organization, the National Association of Foreign Immigrants in Brazil, to "identify potential sources of instability among immigrant communities and to develop training and skills programs within the textile industry in order to facilitate their integration in the workforce." The importance of monitoring immigration trends in emerging markets can't be overstated. As the illegal trafficking of humans can often result in migrant workers being taken advantage of or even enslaved. Companies doing business in Mexico, China, Vietnam and other global markets should identify local groups to work with in this capacity too.
In the final installment of this post, we'll examine ways that supplier management technologies and data enrichment solutions can help organizations more systematically monitor and mitigate slave labor risk in their supply chains.