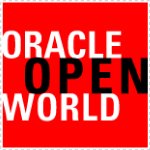 I spent two completely scheduled days at Oracle OpenWorld this week (apologies to everyone else I know in the area who I did not have a chance to visit, but I can't recall packing so many things into 48 hours before). Even though I'll be sorting through my notes and sharing the highlights around Oracle Fusion Procurement, Oracle Supplier Lifecycle Management/Supplier Hub, Oracle Spend Classification (Oracle PeopleSoft's new faceted SRM navigation) and more, I thought I'd first sum up some general procurement-focused impressions from the show. In no particular order:
There is no Oracle of Oracle (except perhaps one gentleman, who will go unnamed) who knows the details of all the applications in their procurement portfolio across Oracle Fusion, Oracle E-Business Suite, Oracle PeopleSoft and Oracle JD Edwards. It's mind boggling (even internally) to see the proliferation of products and realize that no one has really brought it all together in a common vision (if that's even possible given the disparate suites). It would be a boon to Oracle to present a true, unified procurement vision that played to their core strengths (but more on this later). This is especially the case because a number of Oracle procurement products are designed to cross product-lines including Oracle Procurement and Spend Analytics, Oracle Spend Classification, Oracle Supplier Hub Oracle, Oracle Supplier Data Steward and the hosted Oracle Supplier Network (which is included at no additional cost in the P2P area). All of these solutions that can work in a cross-platform environment are interoperable with the complete Oracle procurement solution set with the exception of Oracle JD Edwards in the case of Oracle Supplier Hub/Supplier Data Steward and the OSN, although in these cases general adapters can be used.
Despite the reputation that large vendors often get for simply trying to catch up to best-of-breed vendors, there really are some great pockets of innovation inside Oracle's procurement solutions. For example, last year at Oracle OpenWorld, I looked at Oracle Supplier Hub for the first time, a product that promises to bring true master data management to supplier data (not simply the old joke of MDM for catalog management). This year, I really dug into the latest release of Oracle Supplier Hub and even configured some custom master fields (as a kluge to see if it could accommodate an idea I had) in a one-on-one demonstration, and my enthusiasm for what Oracle has in this area remains extremely high.
Oracle's product managers are extremely candid about the strengths and weaknesses of their products. There's absolutely no hubris, defensiveness — nothing of the sort. They know, in cases where they need to drive additional investment to stay in the same league as the pure plays, what they have to do. Oracle Spend Classification is a great example of a product that has really been further fleshed out since launch, especially in its integration with Oracle's broader analytics capabilities and compliance linkages to Oracle iProcurement (E-Business Suite). Clearly, Oracle product folks listen to customers and outsiders. Sometimes, they can't move as quick as they want to, but nonetheless the intent is there.
Oracle is at its best in procurement when it plays to its key strengths — data, data and more data. Not to mention analytics, workflow and process built on top of it. The more Oracle's procurement products get away from data acquisition, analysis and management, the less differentiated (and interesting, from our perspective) they become.
Dare I say Oracle is becoming…customer friendly while at the same time forcing innovation by not mandating upgrades? When it comes to Oracle PeopleSoft Supplier Relationship Management, two people (on the outside) I spoke with noted that customers are no longer forced to moved quickly to upgrades because of support that's cut off after a number of years like it used to be. Now, Oracle must justify the innovations in new releases to drive the upgrade question. The faceted shopping navigation and ease of use of the latest Oracle PeopleSoft feature pack release show that they're not sitting still.
Stay tuned as our continued coverage of Oracle OpenWorld kicks off next week.