The battle between Marc Benioff and Larry Ellison takes a surprising and interesting turn.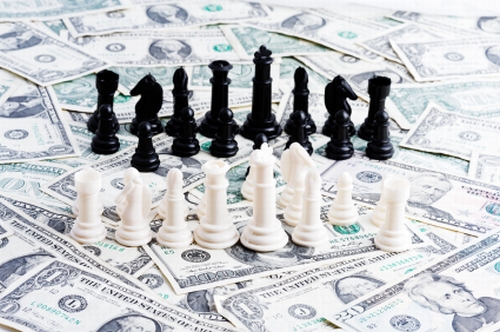 The competitive battle between Larry Ellison, who runs Oracle, and Marc Benioff, leader supreme of Salesforce.com, is a well-worn story. Both companies have achieved wild success and earned their respective founders a fortune.
The success of these two leaders has not lessened the intensity of their professional rivalry, which became glaringly obvious this past week. With only meager explanation, Oracle summarily terminated Benioff's planned session at OpenWorld, an opportunity for which Salesforce.com had paid a cool one million dollars.
Here is the exact text of the cancellation email that Oracle sent to Salesforce. When Salesforce replied, the company received an automatically generated message saying someone from Oracle would respond within two days:
From: Oracle Content Team [mailto:speaker-services_ww@oracle.com]

Sent: Tuesday, October 04, 2011 3:16 PM
To: Linda Dunlap; Karin Flores; Elizabeth Pinkham
Subject: Session Reschedule: Executive Solution Session

Due to the overwhelming attendance at Oracle OpenWorld, we have had to make several session changes. The Salesforce.com Executive Solution Session has been moved to Thursday at 8:00 AM in the Novellus Theater.

We apologize for the inconvenience.

The Oracle Content Management Team
Of course, OpenWorld is Oracle's event and they can move the schedule as they desire, but this came off as just silly and petty.
Before his speech, (which Benioff called a "keynote," even though it was actually a paid advertising slot and not an official OpenWorld talk), Benioff made clear his intention to call Oracle the "false cloud." By accepting Benioff, Ellison thus faced the prospect of an arch-competitor making outrageous claims and using every means to humiliate Oracle. Apparently, Benioff's advance comments finally got under Oracle's skin, leaving the company with two choices: let the games proceed or squash the competition.
Read also: On-the-spot video that includes commentary from yours truly
Despite making what most observers consider the wrong choice, Ellison may well have the last laugh on this episode. At the replacement speech, which through massive logistics Salesforce hastily moved to a hotel opposite OpenWorld, Benioff announced he wouldn't speak at next year's Oracle conference. An interesting preemptive strike since Benioff knows that Oracle will probably not extend that speaking opportunity again.
In the end, however, Ellison unwittingly turned Benioff into a martyr of sorts, bringing a ton of public relations attention to Salesforce. In this particular game of chess, Benioff walked away victorious.
Check out my IT Project Failures blog for more discussion of enterprise software, Oracle, Salesforce, and other fun topics!
Image from iStockphoto. Disclosure: Oracle paid my out-of-pocket travel expenses to OpenWorld.
Related articles