We've done it again. Spend Matters has made yet another attempt at distilling an important topic into a piece of core research that we hope will become essential reading for companies both getting started or wanting to accelerate their efforts in a specific area of the market. In the case of our latest Compass research series, we've focused on electronic invoicing and invoice automation. We purposely took a counter approach to Gartner and Forrester ratings in this report (read: no MQ/wave or vendor shortlist), completely avoiding mentions of key vendors.
Rather, we've distilled to the core at a level we've not seen in P2P research so far of what comprise e-invoicing capabilities as well as its fit within a broader procurement, AP and treasury environment. Download this report, E-Invoicing Comes of Age — Discovering What's Possible From the Latest Electronic Invoicing/ Invoice Automation Capabilities, today, at no charge.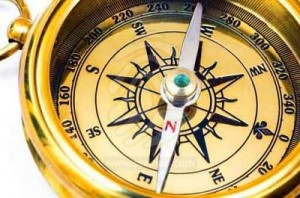 The paper is part of our 2011 Compass Series: P2P and Working Capital –Bridging Technology & Collaboration to Drive Savings and Cash. In this analysis, we take a detailed look at deployable capabilities in the electronic invoicing/invoice automation sectors and share the types of cost reduction, working capital management improvements and related benefits that companies with the highest success in this area have realized. The Compass report also provides a simplified capability/maturity guide for electronic invoice presentment payment (EIPP), plus geographic adoption patterns and differences between regions, offering lessons that both US and European organizations can learn from. Finally, it includes a detailed list of contributing factors for building financial business cases to justify the investment and ROI for electronic invoicing/invoice automation initiatives.
As you may have guessed, the paper is very detailed — far more so than anything else we've seen written on the subject in a broader procurement and finance context. But before exploring the concept of electronic invoicing and invoice automation, let's first ask ourselves: at the core, what is an invoice, really? To some, it's a piece of paper (or virtual piece of paper) sent by a supplier to a customer with varying amounts of detail about services performed or items purchased (or to be purchased) along with various other details — mailing addresses, the maturity date of the obligation, conditions if the maturity date is not met, etc.
But in reality, an invoice is much more than this — or at least it should be. For more advanced companies, it's really a step in a much broader buying, accounting, treasury and supply chain process that links a number of functional groups together to drive visibility, compliance and even improvement strategies across a wide range of working capital management for a majority of organization purchases. To fully appreciate what this means in practice, it's important to step back and frame the evolution of supplier connectivity and the accounts payable function over time. In the past, most procurement organizations would admit to doing a generally poor job in linking buying processes to the actual receipt of invoices, invoice approval process and subsequent payment to suppliers.
There have been many reasons for this, not the least of which was limited coordination between "buying" systems, vendors, people and processes and the accounts payable (AP) function. But in more recent years, as finance and procurement have started to work more closely together to drive payment compliance initiatives (e.g., "no match, no pay") as well as programs designed to bridge the gap between purchase cost savings and working capital management strategies to reduce supply chain risk by providing greater visibility, functional and information coordination has had to improve to make these initiatives work.
If you're curious about exploring the depths of what electronic invoicing can mean in both basic and advanced use cases — including all the KPIs and benchmarks you may wish to consider in measuring programs — we encourage you to download this paper today: E-Invoicing Comes of Age — Discovering What's Possible From the Latest Electronic Invoicing/Invoice Automation Capabilities. We think the maturity model, especially, should prove helpful for companies wanting to put electronic invoicing in context.
The first paper in the same Compass series, which frames a broader opportunity on a more macro-basis, A Foundational Look at P2P Technologies, is still available for free download as well.