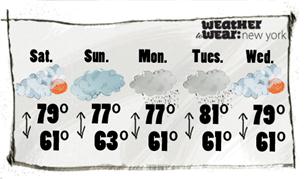 One of the biggest frustrations in my past life as a "customer advocate" (not consultant) was the complexity involved to buy and deploy talent management solutions. During the past few years, the demand for "integrated talent management suites" has accelerated. Unfortunately, the talent management vendors haven't met the challenge. They continue to sell discrete "modules" and customers are feeling the pain and frustration of being unable to drive true value out of talent management initiatives either because it is uneconomical to buy the 25 "modules" needed or the value of buying 1 or 2 "modules" doesn't deliver real long-term value. Additionally, feature enhancements that were supposed to come as product updates (isn't that part of SaaS value equation?) are now sold separately and many vendors are now attempting to put a price tag on every single R&D investment.
In essence, the talent management value equation is broken for both customers and vendors. We at Cornerstone OnDemand think there is a better way for customers. Last week, at the 2011 HR Technology Conference, we announced the availability of our new cloud offerings: the Performance Cloud, Learning Cloud, Extended Enterprise Cloud and Recruiting Cloud (coming soon). While on the surface it may seem like another vendor jumping onto the "cloud" bandwagon, it is actually a fundamental shift in what we do. We are creating tighter solution offerings, for a single price, with the ultimate goal to make it easier to buy, faster to deploy and quicker to recognize true value in talent management. We are bringing the fundamentals back to SaaS. This new approach will also ensure we are ultra-focused on building tightly unified talent solution and adding more value into the respective clouds without "nickel and diming" for new capabilities.
Lisa Rowan from IDC stated it perfectly, "Each talent process, such as assessing an employee for promotion or providing training to improve performance, does not tie to one single module. Talent management is a series of interrelated processes, and selling features and functions in tighter bundled solutions can help buyers and suppliers move to a more strategic view." Buying talent management is not the same as buying parts for a car. It's about buying the car so you can get to the ultimate destination.
With all of the hype around "cloud" today, I would encourage you to truly understand how your vendor is describing their version (or vision) of "cloud". As Salesforce.com CEO Marc Benioff recently proclaimed, "beware of the false cloud". At Cornerstone, cloud is not a new marketing term. Cloud is not a technology or infrastructure. Cloud is a business model.