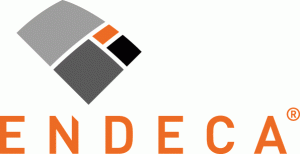 Earlier this week, Oracle announced it had entered into an agreement to buy Endeca. For those in the procurement, supply chain and manufacturing worlds who don't know Endeca, you should. They represent what Spend Matters believes is a truly next generation toolset for managing not only general ledger, invoice and related spend data, but more important, combining these financials insights with material information, part specification data, warranty claims insight and many forms of third-party structured (and even unstructured) data. Yet because they've been going in so many directions (e.g., fueling lots of consumer sites from a search/faceted/guided navigation/shopping perspective), the manufacturing vertical as well as the emphasis on selling into procurement and supply chain was only given limited focus at Endeca. Here at Spend Matters, we hope Oracle changes this.
Anyway, that's our quick take on Endeca. Here's Oracle's. According to the announcement, Oracle has purchased the "leading provider of unstructured data management, web commerce and business intelligence solutions…Endeca provides powerful and highly intuitive products that help companies analyze unstructured data, gain better business intelligence, and deliver a superior customer experience. The convergence of structured and unstructured information is driving the need for a common data management and analytics platform. Endeca's core technology, the MDEX Engine, enables enterprises to correlate and analyze unstructured data…Endeca Latitude is a technology platform that enables businesses to rapidly develop analytic applications bringing information from many unstructured and structured information sources together."
In the procurement and operations corner of the enterprise, Endeca's own literature suggests their overall approach to leveraging this technology in a targeted manner: "Much of the information required for valid spend analysis varies rapidly — exchange rates for example — and the data is spread across repositories including CRM, PLM, Supplier Management, ERP and Quality systems — and even files on hard-disks. Endeca pulls this information together, quickly, easily, and in a flexible manner, providing the user with a single entry point, and a consistent view of up-to date information."
While Oracle did not disclose Endeca's revenue, we suspect it was in the neighborhood of $125-150MM based on some sources we've spoken to that are close to the company. This may be a conservative estimate, however. More important is not Endeca's size, but what they do — and what they have the potential to do for procurement organizations if Oracle can give them the distribution they need to reshape the analytics marketplace. We'll be sharing our thoughts on Endeca next week, including how Oracle may opt to leverage their technology alongside products like Oracle Supplier Hub and Oracle Supplier Lifecycle Management. But in the meantime, here's one of our past observations on Endeca below:
"There is no substitute for a spend analysis application that gets into line-item level information, ideally combining and enriching basic general ledger, payment information, p-card details, etc. with both systems and qualitative supplier performance management insights from the business (e.g., on-time delivery, defect rates, service level adherence, KPIs). Insight into this basic and critical data in one place can provide a shared lingua franca for procurement to collaborate with engineering on basic spending decisions. Taking this a level further, companies such as Endeca…enable procurement organizations tackling direct materials categories to begin to analyze and act on engineering information in the context of spend analysis and sourcing, respectively. In theses contexts, engineering data, such as part attribute information (e.g., the amount of copper used in a part or bill of material, the 2D or 3D cad drawing) become available to those making decisions in context."
Stay tuned as we investigate Endeca — and Endeca's future with Oracle — further.
Related articles