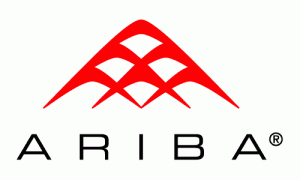 Earlier this week, Ariba announced it had acquired B-Process, which claims to be France's largest electronic invoicing provider. Yet no one in the sector I know who is close to the electronic invoicing market in Europe has ever heard much from B-Process. Formally owned by a number of financial institutions and investors (Axa, Natexis Banques Populaires, the Caisse des Dépôts, the BRED bank and I-Source), B-Process processed "over 68 billion euros" through its platform in 2009 and had over 100 employees in the business at that time according to its own marketing claims. It also currently supports "3,000 French and international companies of all sizes" in the e-invoicing process. Further, Ariba suggests in their acquisition announcement that "b-process transacts more than 40 million invoices annually with an estimated value of over $80 billion."
Even though B-Process may just have been one of the many e-invoicing and local network operators in Europe, its fit with Ariba's strategy seems clear enough. In Ariba's press release announcing the acquisition, they note that B-Process was "France's largest electronic invoice network and one of the largest e-invoicing networks in Europe." This last statement is a bit misleading, however. We've looked at various estimates, all of which size the European e-invoicing market at over 2 billion transactions annually factoring in both business and consumer electronic invoicing participation (business-to-business connectivity comprises the majority of the total). Given this market sizing, B-Process certainly had less than 5% of European market share based on its own claims, and likely around half that depending on how one measures business versus consumer volume.
Still, in a market with hundreds of fragmented providers, this is not so bad. But why has no one heard of B-Process? In part, this could stem from the fact that France is not exactly known as a leader in market adoption in the area (compared with the Nordics, UK/Ireland and other large markets). Most likely, owning in part to having only a lesser-known regional reputation, B-Process likely proved an attractive acquisition candidate from a valuation standpoint. Just as Ariba did with Quadrem, they're playing the network arbitrage game by buying network volume, that Wall Street — which does not really understand this market, but likes the "cloud" aspect, whatever that is — ascribes a higher valuation to revenue surfing on Ariba's cloud vs. slumming it in some EU backwater.
However, maybe there's some other curious element to the deal we're missing than just the fact that Ariba is doing the plug and chug numbers game. In the press release, Ariba notes that B-Process was "Certified by an independent accounting firm to handle value-added tax and invoicing regulatory requirements in 24 countries." In the past, Ariba and many other firms used TrustWeaver as their certifying authority for VAT and regulatory compliance. Maybe there's an angle to this deal that will allow Ariba to cut their former partner out of the process. But this is just speculation here.
Regardless, the revenue arbitrage play is a good one. Consider that for those suppliers meeting transacting thresholds, Ariba gets roughly 15 basis points (.155%) for each transaction. Assuming volume of $80 billion for B-Process as they claim, I come up with potential network volume revenue from the deal of $124 million on an annual basis. Now, we need to knock down this number significantly based on caps and qualifying levels in the Ariba network, but if Ariba implements its fee structure on suppliers in the B-Process marketplace, it's safe to assume they'll realize at least $10 million (perhaps $15 million) in additional revenue based on current volume levels — maybe more. Do the revenue arbitrage multiple on what they likely paid for B-Process and you'll see that a deal that was probably valued in the relatively low eight figures could be worth in the low nine figures based on Ariba's current valuation in the market. Of course this assumes that Ariba's network fee pricing holds up (which is hard to fathom it will for non-Ariba SaaS P2P customers — who are not locked into Ariba's network fee structure, but can freely "roam" — over time).