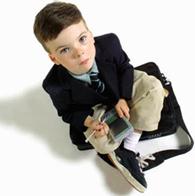 Thomas Friedman, notable author of The World is Flat, published a great op-ed in The New York Times yesterday describing the vast difference between Wall Street and Silicon Valley.
"…to paraphrase the Columbia University economist Jagdish Bhagwati, Wall Street, which was originally designed to finance "creative destruction" (the creation of new industries and products to replace old ones), fell into the habit in the last decade of financing too much "destructive creation" (inventing leveraged financial products with no more societal value than betting on whether Lindy's sold more cheesecake than strudel). When those products blew up, they almost took the whole economy with them."
Conversely, Silicon Valley is witnessing another rebirth of entrepreneurialism. As the article notes, "…the emergence of the cloud…is speeding up everything — innovation, product cycles and competition." In fact, many of the hottest technology startups have CEOs under the age of 30.
At the same time, non-profit organizations like Teach for America are witnessing a spike in job applications, receiving over 48,000 applications in 2010. I recently heard Teach for America has become the #1 preferred destination for newly minted MBAs.
I encourage everyone to read "One Country, Two Revolutions". As much as everyone wants to blame Wall Street right now for our macroeconomic issues, we should all be excited that an entirely new workforce is being created right in front of our eyes.